Finally we have the very first pictures of the new Volkswagen Santana for the Chinese car market. The new Santana, codenamed 'Santana NF', will arrive in November to replace to good old old Santana that has been on the market since 1985 until today. The Santana NF is based on the Volkswagen Polo sedan and will be positioned above the Polo. The new Volkswagen Jetta, which will arrive in early 2013, is also based on the Polo sedan and will be positioned below the Polo.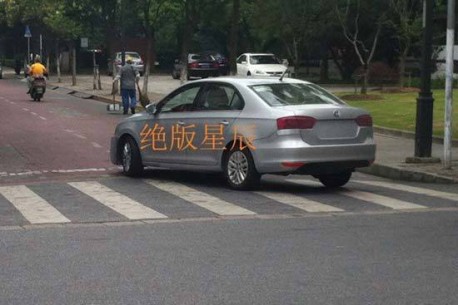 The Santana NF iswill be made in China by the Shanghai-Volkswagen joint venture. Car on spy shots seems slightly longer than the Polo. Could be just the overhang but a slightly longer wheelbase is also possible. A longer wheelbase would make sense since the current Santana is widely popular among taxi drivers. The Santana NF will likely debut at the Guangzhou Auto Show in November. Engines: 1.4 with 90hp and 1.6 with 110hp.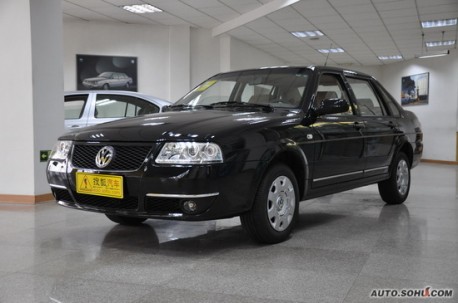 The current Santana Vista. Price starts at 58.900 yuan and ends at 79.800 yuan. More on the Santana in China see this earlier article for a complete history, and here for some mad customizing.
Via: Sohu.com.