This is the best news I heard so far today. The mad Geely Emgrand GE limousine will make it to the production line, it is expected to hit the Chinese car market in 2014. The Geely Emgrand GE debuted as the 'Geely GE' concept on the 2008 Beijing Auto Show. The whole world was laughing because it looked just like a Rolls-Royce Phantom and it had only one captain-seat in the back.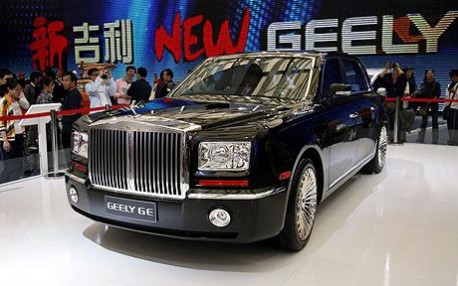 2008 Geely GE concept.-
Geely listened and came back with a redesigned 'Geely Emgrand GE' concept on the 2010 Beijing show. It lost the Rolls-Royce looks but kept the sole seat. The GE stood unchanged at the 2010 Beijing show (pics) and that is the car that will be produced. Price will range from 200.000 to 300.000 yuan, or 31.000 to 47.000 USD. Biggest question; will the one-seat configuration stay? Probably not, I guess, maybe optional…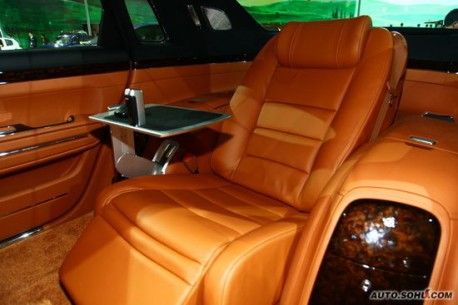 The Chair. For powerful men, the carpet is thick enough for a few babes on the floor. The Emgrand GE concept is 'powered' by a hybrid system wrapped around a 2.4 liter patrol engine, Geely says its output is comparable with a V8. Well, that is all fine but the production version will likely get patrol 4-cylinders and maybe a V6.
Power needs to be big however because the Emgrand GE will ambitiously compete with cars such as the Audi A6, the Benz E, the BMW 5 and the… Volvo S80. And that is nice because Geely owns Volvo. I therefore can indeed imagine Geely will use the S80's platform for the Emgrand GE. In May we heard Volvo will transfer the platform for the XC90 SUV to Geely when the new XC90 hits the market. The same could be done with the S80.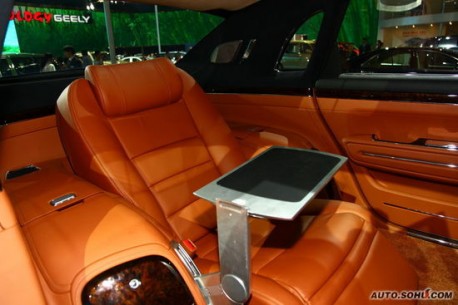 Just fantastic, Geely's craziness at its best, hopefully it will never completely disappear.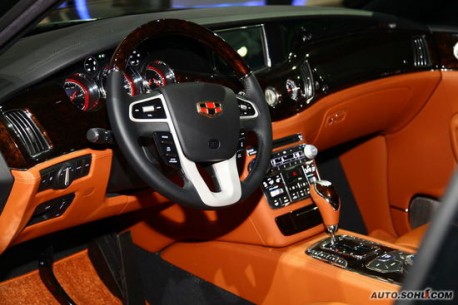 Interior not bad at all, loox all luxurious enough. Orange leather questionable but Chinese buyers might like it.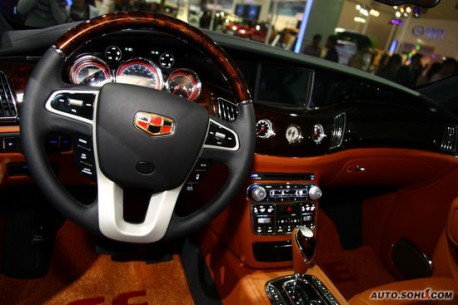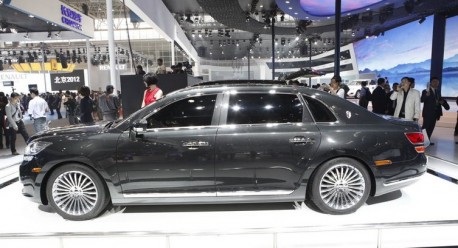 Size of the concept: 5390x1800x1600, wheelbase is 3150. Its just a concept so the exact numbers don't mean that much. Still, just for fun then, the S80: 4849/1861/1490, wheelbase is 2835. Bit of a stretch. China-made S80L: 4990/1861/1490, wheelbase is 2976. Getting there…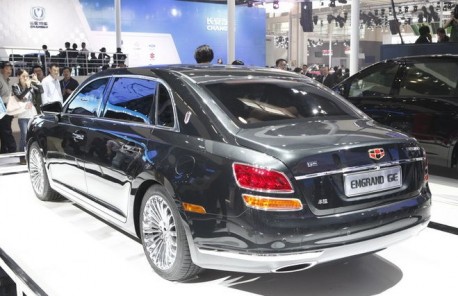 Via: Sohu.com.