My best catch of the year. Here we have a perfect Nissan Cedric V-30 SGL, seen on the streets of a sunny Beijing. I am a great fan of Japanese limousines of the 1980's and early 1990's and this 6th-generation Nissan Cedric is definitely one of my all-time favorites.
Household: we got a new feature called 'Click on Pic for Big'. Try it out…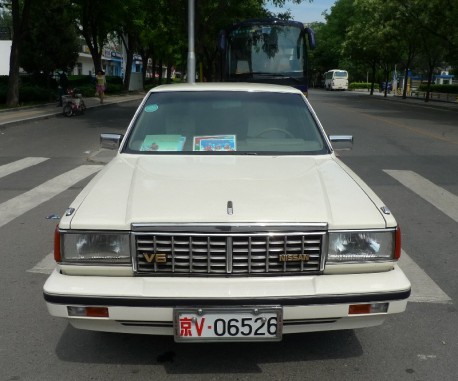 The 6th-generation was made from 1983 until 1987, it was called 'Nissan 300' in some export markets. The Chinese government imported a few thousand Nissan Cedric cars in the 1980's for official use by government agencies. This brilliant white car on pics has white license plates, meaning it belongs to the Chinese army.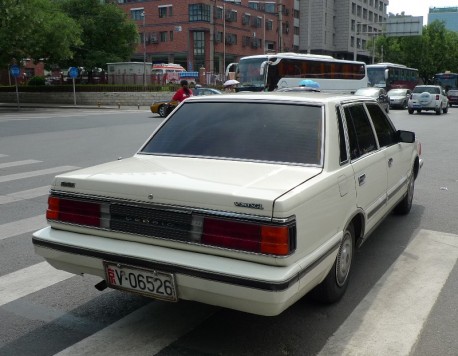 It is extremely rare to see these old limousines still in official dress today, most have long been replaced by the Audi A6. The government sold the surplus on the private market in the 1990's, but for some reason this particular car stayed with the army and thankfully so because it is perfectly maintained and basically as good as new.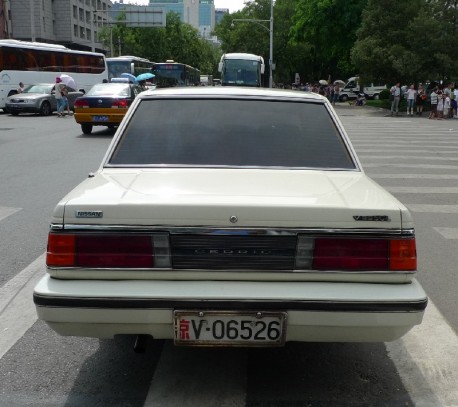 As I was taking my pics I was approached by an elderly man, around 60 years old, asking me what the heck I was doing. I told him I really liked the old Nissan, the man smiled and told me he was the driver, now responsible for chauffeuring the wife and child of an army officer. He had been driving the Cedric since 1985 and clocked over 200.000 kilometers without a problem. He seemed to love his white beauty and told me he spend a lotta time keeping it clean and running. Good man!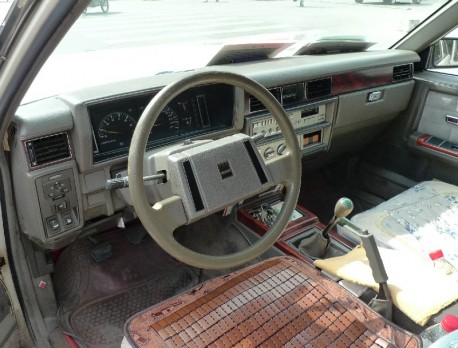 I asked my new friend whether I could take a pic of the interior and he proudly opened the door. Dash and all in perfect shape as well, typical Chinese seat covers protect the leather, my friend said it was still there, and even the radio-cassette player was the 1980's original! A time machine again…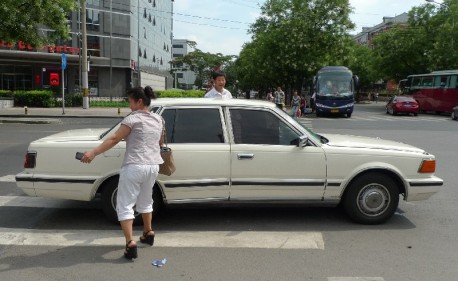 Man in white shirt is the driver. Woman at door the officer's wife, kid came running from the left.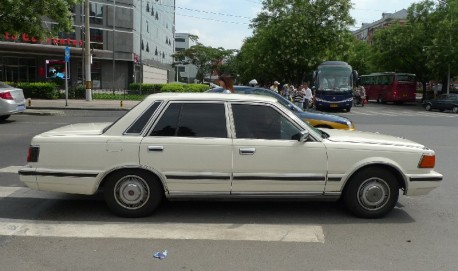 The Nissan Cedric V-30 SGL was powered by a 3.0 V6, good for 146hp and 234nm, mated to a 5-speed manual or a 4-speed automatic with overdrive. Top speed was claimed to be 190km/h. The VG series engine was Nissan's first mass-produced V6, production of VG-based engines would continue all the way to 2004. Cedric drove off a few second after I took this pics, engine almost perfectly silent, not a single note out of tune.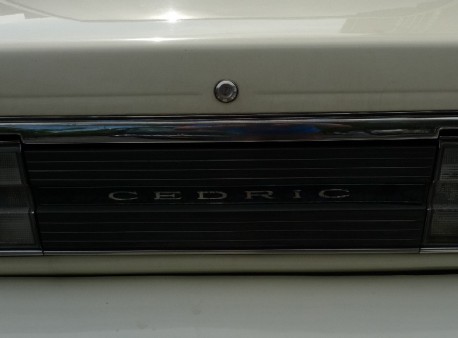 The Cedric was developed as a Japanese alternative to the BMW 7-series and the Mercedes-Benz S-class. The European and American markets however proved hard to crack. Nissan sold some in the US and the UK but didn't see any success in continental Europe. If that doesn't sound familiar! Too bad, the Nissan was a beautiful and well-made car, it deserved better, fortunately it sold all-right in Japan…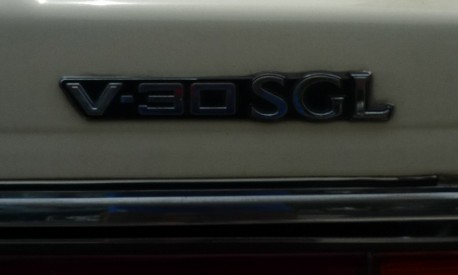 SGL the most luxurious version of the already very luxurious Cedric. The Chinese government clearly knew what it needed.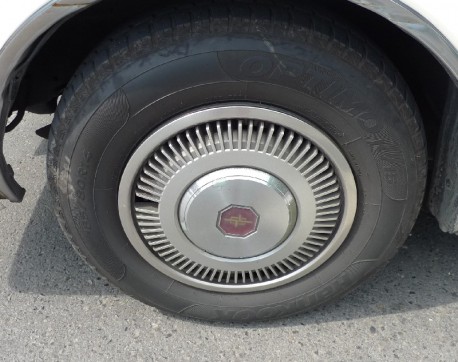 Every spoke is clean, just clean…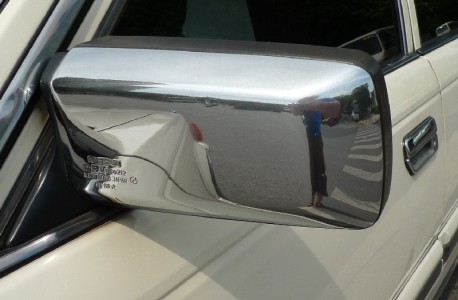 Mirrors 1980's originals as well. Cleaned to shine! Also see door handle.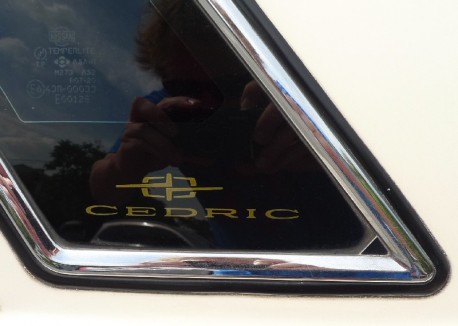 Not a spot on any of the chrome parts. All original, all perfect. This great driver deserves a medal for his hard work and dedication. Well, I don't have any real medals to give away so I hereby make one up: the 'CNC Car Hero Medal China' (CNCCHMC). I am open for suggestions for a better name, just dump 'em in the comments!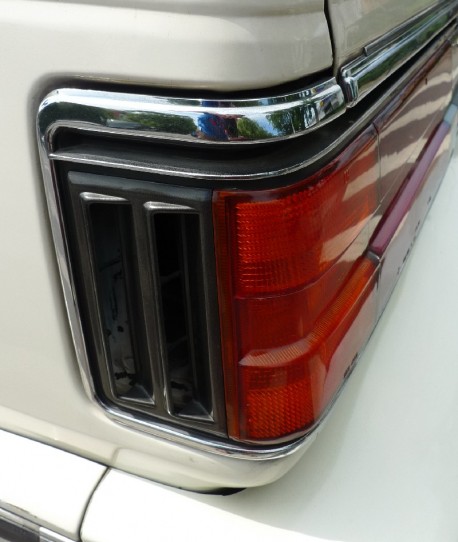 Air vents behind the rear lights. No function but it loox very cool.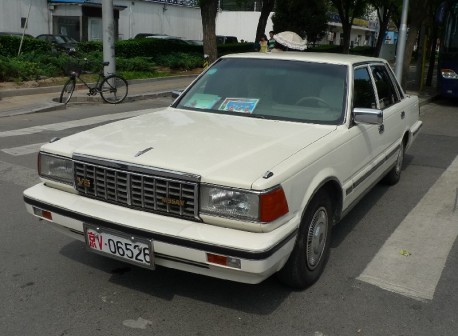 May you clock another 200.000, and then some!