Spy shots from the facelifted Audi Q5 testing in China, it will be launched on the Chinese auto market later this year. The facelift included a slightly different grill, new bumpers and new led-headlights. The Audi Q5 is made in China by the FAW-Volkswagen joint venture that also makes the Audi A4L and Audi A6L.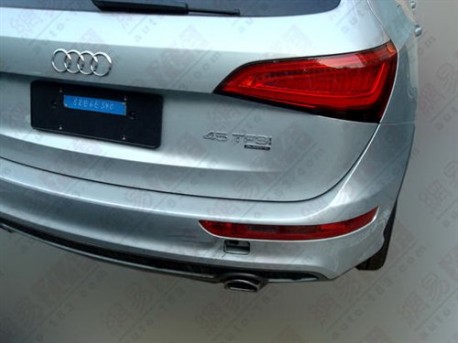 Just like all the other Audi's the facelifted Q5 will get anew name-tags in China, the 2.0 TFSI becomes 'TFSI', the 2.5 FSI becomes 30 FSI and , the 2.8 FSI becomes 35 FSI, and the 3.0 TFSI becomes 45TFSI. Confusing indeed, but I guess we will get used to it.
The current Audi Q5 sells from 383.600 yuan to 578.000 yuan, price for the facelifted car will be about the same.
Via: Autohome.