Here we have a very fuzzy Buick Regal, wrapped in matte purple and silver. We have seen such a strange combination before on a Regal in pink and silver. Other notable Regals we met: a pirate, an orange taxi, and an all-silver example.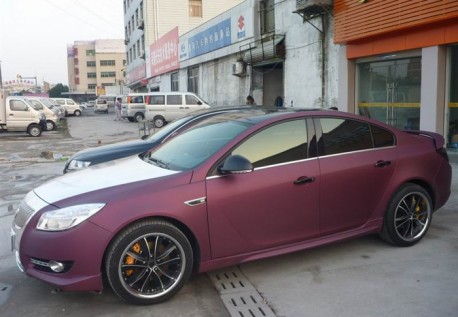 The Buick Regal is made in China by the Shanghai-GM joint venture. The Regal is based on the Opel Insignia, priced from 226.900 yuan to 287.900 yuan. Engines for the China auto market: 2.0 turbo, 2.4 and 3.0. Interestingly Opel is also represented on the China auto market, where most of their European offerings are sold as locally-made Buicks. That indeed leaves little space for the Germans who currently only sell the Antara, Astra A+ and the Zafira.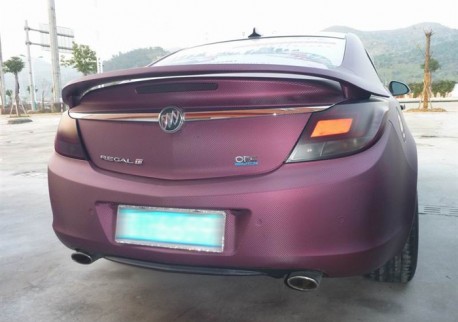 Note OPC-badge. This owner must be confused, OPC is Opel.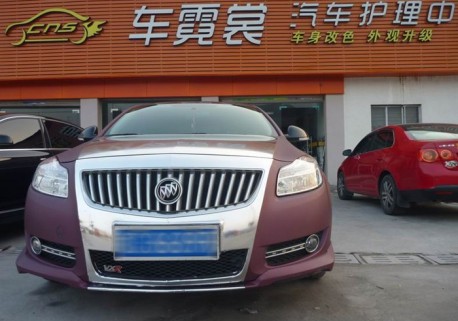 More confusion here, VXR is also Opel, and Vauxhall, not Buick. At least this owner knows the true origin of his automobile! Badges go for some 25 yuan. Anyway and how, matte purple & silver is an interesting combination of color, first time we see it, may there be more.