Here we have a fuzzy Suzuki Vitara JX, pimped quite a bit. This is a first generation, made from 1988 until 1998, it was never officially exported to China, but, this car's being here in Beijing can't be denied. This Vitara has been heavenly pimped with big tires, a fake air vent, a Suzuki hood ornament, a sun visor, a roof rack, some extra body work and a bunch of very cool stickers.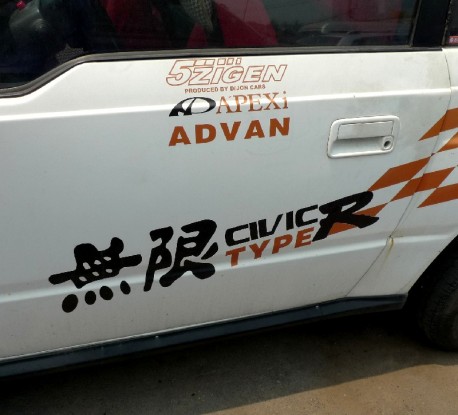 Somebody has been confusing Japanese auto makers! This strange little car was for sale, a salesman came running up to me when I took the pics. He said it could be mine for 50.000 yuan, which for sure is ridiculous. He noticed my expression and then said he just sold another one to 'an American'. Two rare Suzuki Vitara JXses at the same time on the same car parts market in Beijing? I didn't believe it so I told the man I already had myself a perfect 1998 Beijing-Jeep Cherokee. That shut him up…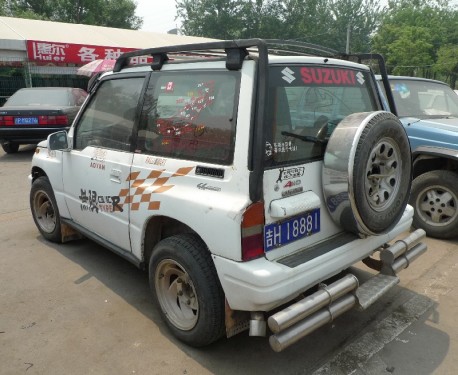 Note exhaust pipe peeping out in the left. License plates are from Jilin Province, up in the north-east. Note nasty bull bar below bumper, can kill a many dogs… The first-gen Vitara was available with 4-cylinder engines ranging from 1.3 to 2.0 liter, salesman told me this was a 120hp 1.8 with a 5-speed manual.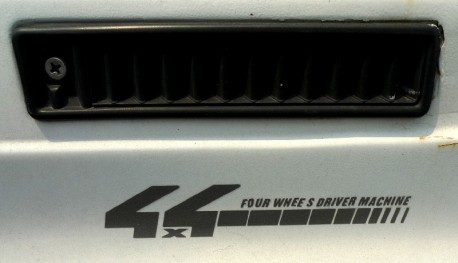 The previous owner had a good pick on stickers. This JX is 4×4 indeed.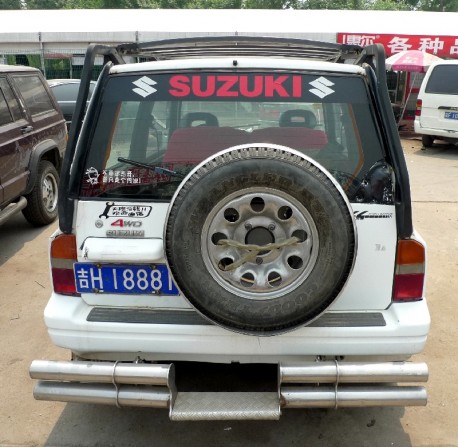 Sticker ontoppa window is correct, likely by accident.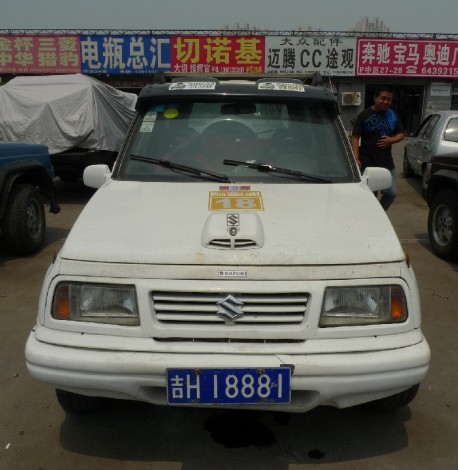 Salesman on the right, in black-blue shirt. License-plate number is kinda cool, almost worth the 50.000, but from Jilin, which you can't legally register in Beijing, except when you 'have a friend'…