Here we have a very pretty vehicle from China. This is the Huaxin QF-002 three wheeler, it was made by the Shandong Gaotang Huaxin Electric Vehicle Factory from the great city of Gaotang in Shandong Province. As the factory's name indicates this QF-002 is indeed powered by an electric motor. This fine white vehicle might look very old but it was actually made in the late 1990's. The body, and this might come as a surprise, is made of steel.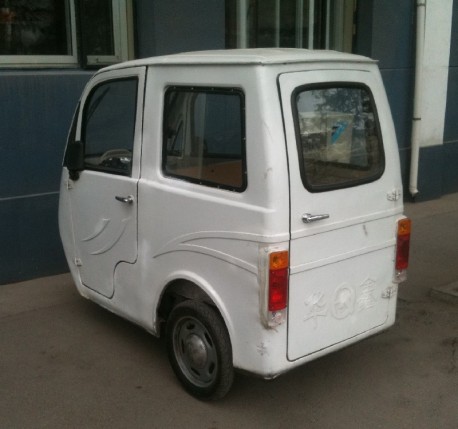 The Huaxin QF-002's electric motor poops out 750W, good for a 30km/h top speed. Range, depending on specified battery, is either 40km or 80km. It seats max 3 persons, one driver up front and two passengers in the back. Size: 2300/1000/1550. The body, and this might come as a surprise, is made of steel. Shandong Gaotang Huaxin says the QF-002's design is "streamlined", and we have to agree with that. Wheels are on the small side, not too good for racing.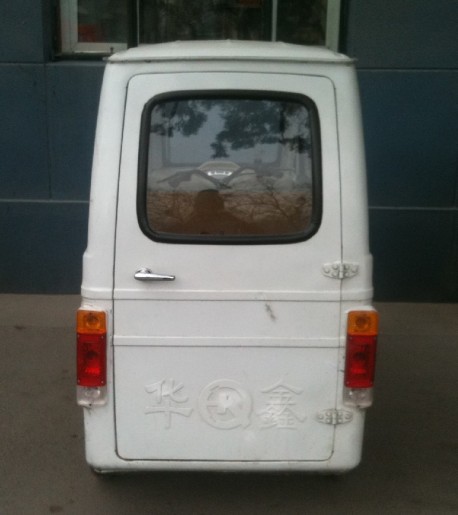 Single door at the back for easy access. Note characters '华鑫', Huaxin, in beautiful handwriting. An eye for detail that we dig.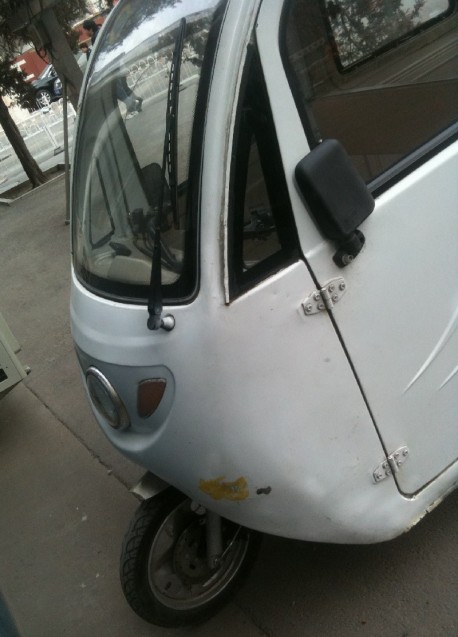 Streamlined design most visible up front. Sadly this particular QF-002 was parked very near to a wall so I couldn't get my best shot at it. Single windscreen wiper.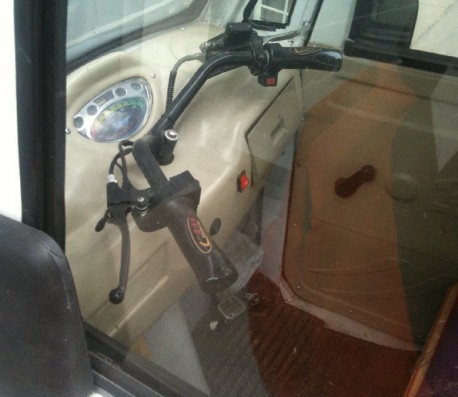 Interior with a modern touch, manual windows save power. The Shandong Gaotang Huaxin Electric Vehicle Factory still exist, they are however no part of the 'Shandong Black Dragon Group', based in the great city of Jinan, capital of Shandong Province. The group makes an incredible range of small electric vehicles, more on those in a later post. But!, I will show you the Huaxin XM5, which is, with a few steps in between, the successor of the QF-002: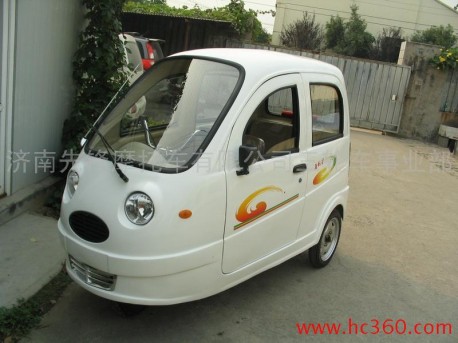 Talking about streamlined!
Specs via HC360.