The facelifted Honda Odyssey MPV has been launched on the China auto market, price starts at 229.800 yuan and ends at 279.800 yuan. The facelift includes a new grill, new bumpers, new front and tail lights, and an updated interior.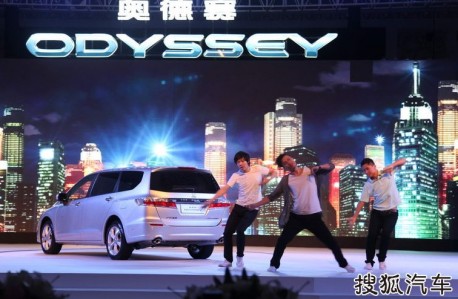 Traditionally the launch came with a little party and it seems Chinese automakers, local and foreign alike, are competing who can have the most stupid ceremony. The focus is always on 'cool people' who are dancing around looking cool doing cool. Here we have three men, what does that say about Honda's favorite customers? Bad!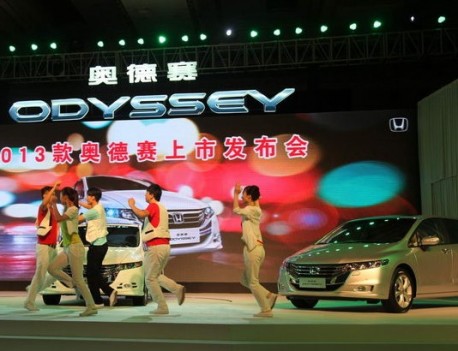 Two babes and three men, looking like they work in an electronics factory, and feel cool about that. Typical buyer of the outgoing Honda Odyssey is a grumpy taxi driver with a stinking shirt who uses it to ferry folks to the airport or tourists to the Great Wall. I wonder whether he can identify himself with the coolness on stage.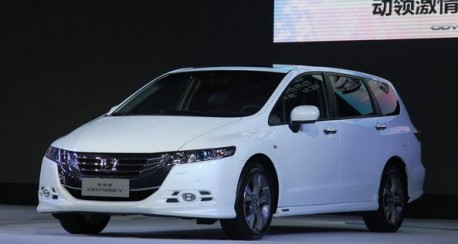 Power comes from a 2.4 with 180hp, mated to a 5-speed automatic. The Odyssey is made in China by the Guangzhou-Honda joint venture.
Via: Sohu.