Here we have the interesting Daewoo Prince sedan, seen on a second hand car market in south west Beijing. The Daewoo Prince was made from 1991 until 1997 and was based on the Opel Rekord E, which was made from 1977 until 1986. This Prince so, is a true classic.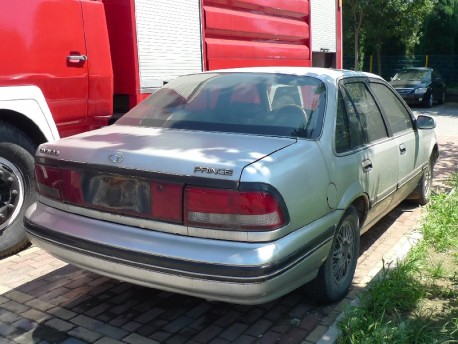 The Prince spawned to other vehicles; the more luxurious Daewoo Brougham and the more sporty Super Salon. The Brougham came with a bigger chromed grille, the Super Salon with a body kit. All three were exported to China in the 1990's. The Super Salon is very rare but the Prince and Brougham where quite regular until a few years ago. Most have now died thanks to penguin-laws and scrapping schemes.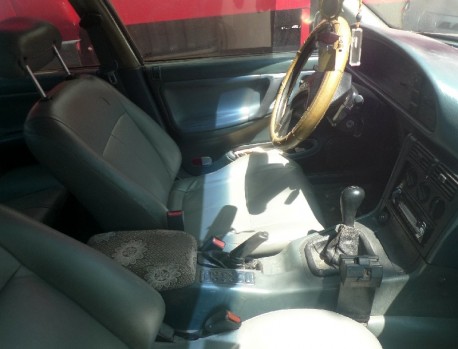 This particular Prince in Beijing was abandoned and in very bad shape inside and out. It had clearly been parked there for a long long time, standing next to a large fire engine, because with those old Koreans you never know…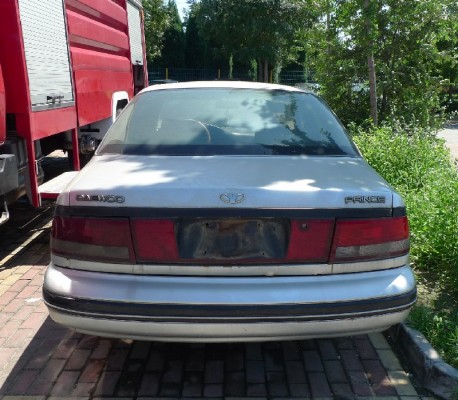 The Prince was available with 1.8 and 2.0 Opel four-cylinder engines, and it was rear-wheel drive (!) because of the ancient Opel platform was developed before front-wheel drive became the new norm. The Super Salon with the 1.8 must have been a really hot car.
Well old Prince, good luck out there…