A very orange Citroen Fukang, seen today at the Auto Tuning Car Show in Beijing. No wrap here, this is the real painted thing. The good old Fukang is further sexed up by racy wheels and alloys, some things, and a blacked-out grille.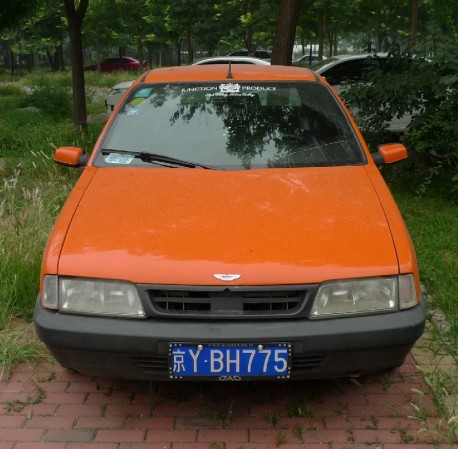 The Fukang is based on the first-gen Citroen ZX that was made by the Dongfeng-PSA joint venture from 1994 until 2008 when it was renamed to c-Elysee, that car is still in production today.This orange machine however is a very early example, likely made sometime in the late 1990's. Note badge on bonnet, it seems to be some fake Aston-Martin logo, but it isn't: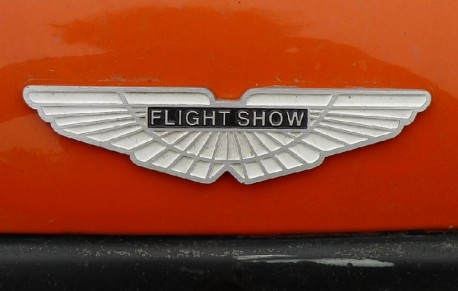 No idea what they mean by that…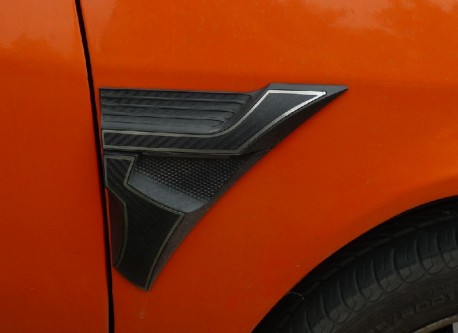 A Thing. The old Fukangs are very cheap today, some 500 USD gets you a good one, and are therefore very popular to customize. We have seen a few interesting examples before, like this loud Fukang, or this body kit, or this alien space ship.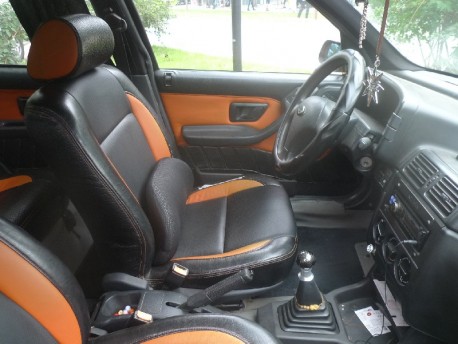 Orange theme continues inside.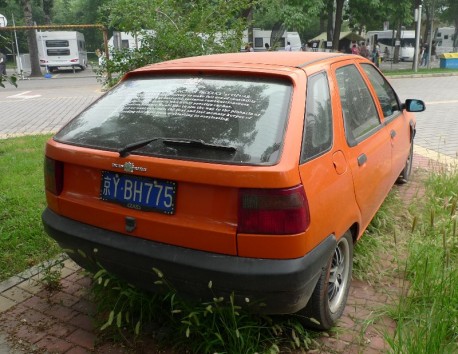 A race monster indeed. Now!, we stop talking fast cars, time for some poetry: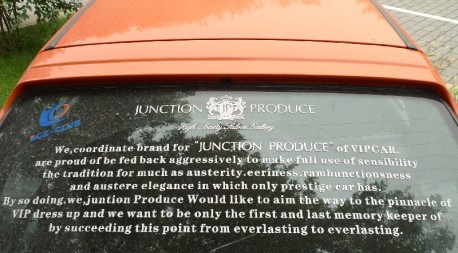 How wise is that. (Click, any pic, for big.) Junction Produce is a Japanese tuning firm specialized in making Japanese cars more pretty. They got nothing to do with Citroen. Stickers like this go for 10 yuan on any market.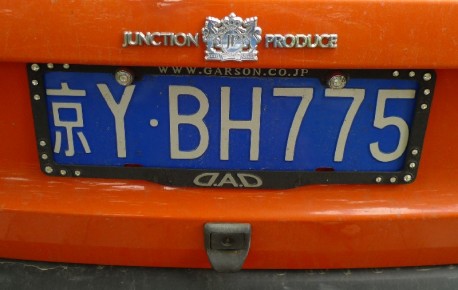 Garson/DAD is another Japanese tuner, also specialized in Japanese cars. Nothing to do with an old China-made Citroen Fukang again, but the badges look cool!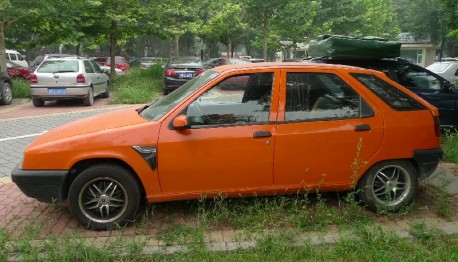 Sleek…