A very cool Great Wall Coolbear, seen on a parking lot near the Auto Tuning Car Show in Beijing. The Coolbear has been beared up with a body kit, matte white paint, a psychedelic bonnet, a new grille, and some more stuff that you can't see in this first pic [click for big].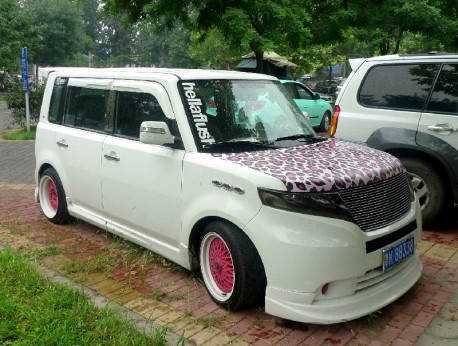 Fat big tires with white inner rims and pink spokes, wadda great combination! The Great Wall Cool Bear debuted as a concept on the 2006 Beijing Auto Show and hit the market in early 2009. It is a copy of the Scion xB but Toyota doesn't car because the Japanese ain't selling any Scions in China. Not to smart to let it be, just wait for the moment Great Wall brings the Coolbear to the US.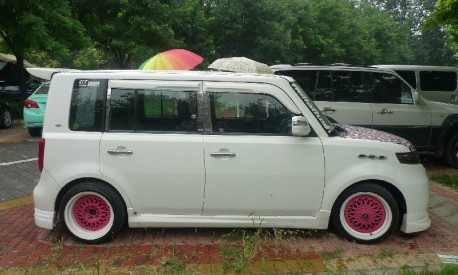 Power of the standard Coolboar comes from a 1.5 liter four-cylinder that poops out 103hp and 138nm. Price ranges from 63.900 yuan to 77.900 yuan. Complete conversion like the white car on pics will ad another 10.000 max.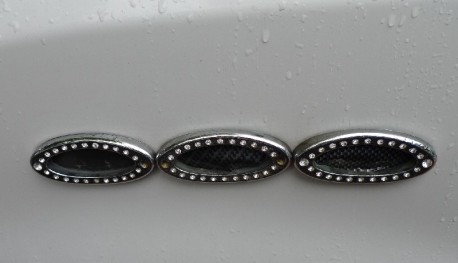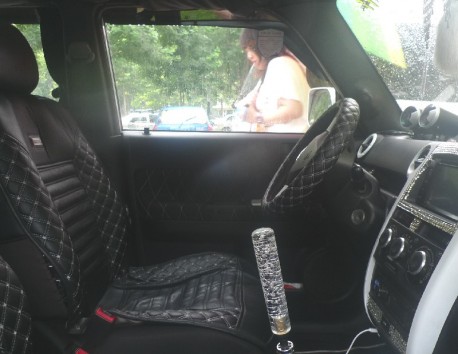 Interior up-cooled by cozy leather seats and a lotta glitter. Gear lever very good.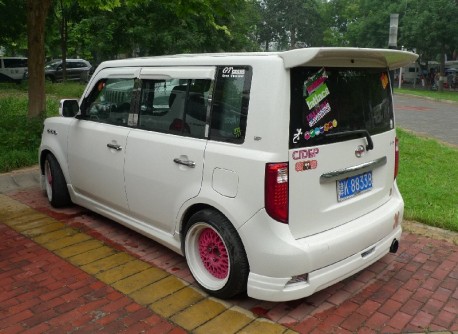 Chinese car buyers know very well the Coolbear is a Scion copy. Fake Scion badges are available from 10 yuan at car parts markets and sometimes directly at the Great Wall dealer.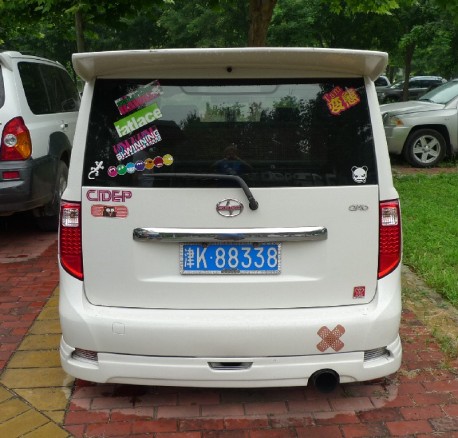 Note badge. Big wing! Coolbear very low…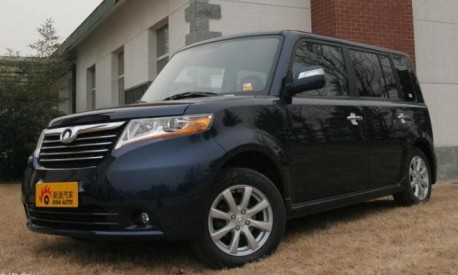 A standard Greatwall Coolbear.