A stealthy matte black Mazda 3 sedan seen on da streets in Beijing. The black is everywhere, going all the way to the bumpers, grille, logo and mirrors. Good work. The wrap itself is extra good because it comes with a carbon fiber pattern: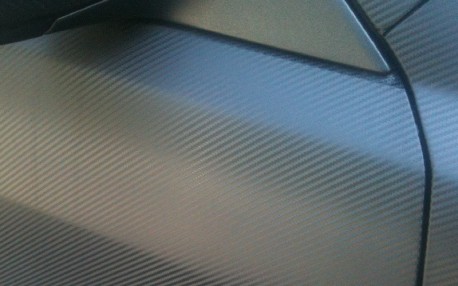 Dig! The Mazda 3 is made in China by the Chang'an-Mazda joint venture. Price starts at 96.800 yuan and ends at 112.800 yuan. Engines: 1.6 and 2.0. The Mazda 3 is sadly not very popular for customizing, this carbon fiber example is only the second one we see, after this winged monster.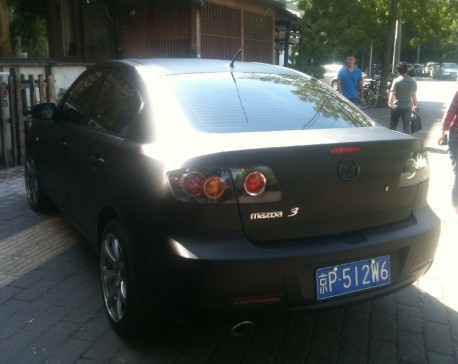 Alloys look very fast; this is a fine automachine.