Last week we showed you the first pictures of the Hawtai Baolige 'Patriotic Edition', developed in response to China's hefty row with Japan over a few rocks. Those pics however were sorta Photoshopped, today we have the real thing!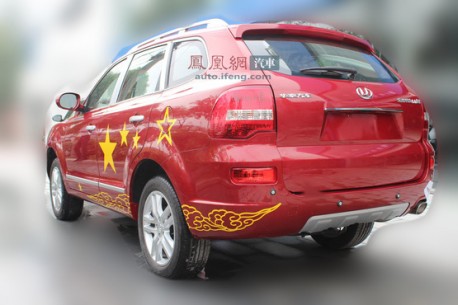 The Patriotic Edition will be launched on the Chinese car market on September 25. It is based on the Hawtai Baolige that was launched in November last year.  The Patriotic Edition is painted in China-red, with five yellow stars as in the Chinese flag and some waves around the rear wheels that likely refer to the disputed rocks.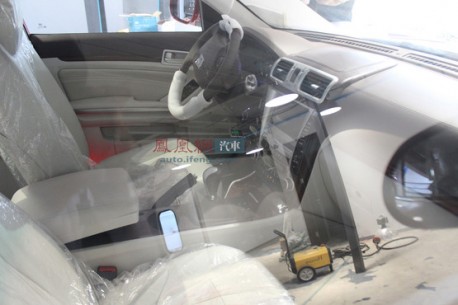 Interior loox very clean in this special white, but yellow would have been better.
An interesting car and smart & fast thinking by Hawtai, I hope more Chinese automakers will follow this fine example. Problem is however that most local automakers have at least something Japanese inside, like the platform or the engine. The Baolige is special because it has not; based on the old South Korean Hyundai Santa Fe and powered by a Chinese SAIC 1.8 turbo.
Via: iFeng.