The best spy shots so far of the upcoming Roewe E50 EV, aka Roewe E1. Production will start later this month but it won't be 'mass production' exactly, Roewe aims at selling a mere 1000 vehicles over 2013. Most of those will go to government sponsored trial projects around Shanghai, making the E50 no more than a sorta test case, just like so many other Chinese made electric vehicles.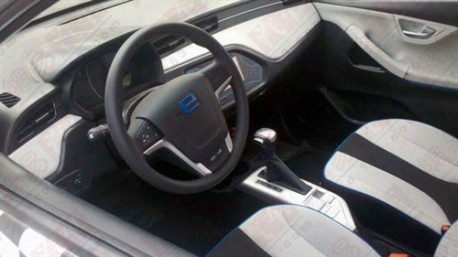 Design of the interior is finalized and it all loox rather nice, very techy and the blue E on the wheel is a nice green touch. Specs as far as we know: the electric motor has 63hp, maximum speed is 130km/h, range is 190km/h. Fast charging takes 30 minutes for 80%. That however means not much since there aren't many fast-charging stations in Shanghai. I know of one demonstration station at the Shanghai Auto Museum which was very closed in when I was there in August. Roewe hasn't yet announced how long charging takes on the standard 220V.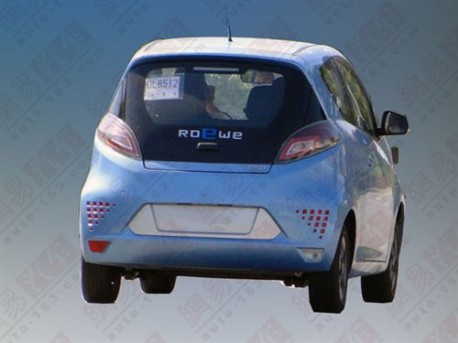 Still, it's a good looking vehicle that deserves more than such a limited production, but the infrastructure just isn't there.
Via: Autohome.