Today in China Car History the Shanghai SH1020 SP pickup truck. It was based on the Shanghai SH7221 sedan and debuted in 1991. The SH1020 SP was first made by the Shanghai Auto Works, later on production moved to a new factory from Shanghai Shenlian Special Auto Works. On the first picture one SH1020 SP fresh from the production line with rather cool decals.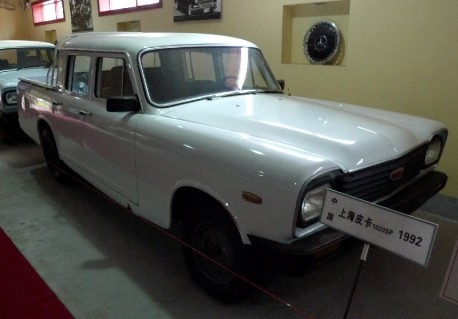 I met this perfectly restored SH1020 SP in the Dalian Car Museum in the great city of Dalian in Liaoning Province. Sadly the decals were gone but otherwise the vehicle looked perfect. The Shanghai  sedan was a rather neat automobile and therefore a strange choice to base a pickup on. Shanghai Auto Works knew the old SH7221, which dated back to the very first 1964 Shanghai SH760, was near the end of its time. To earn some extra bucks from the platform Shanghai Auto decided to do a pickup truck.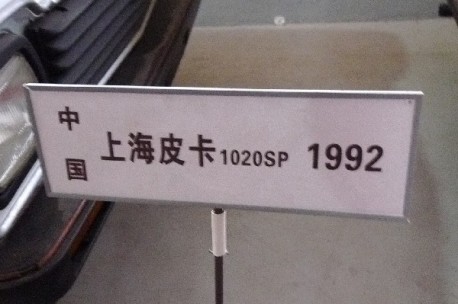 This particular vehicle in Dalian was made in 1992, production ended in 1994. How many were made is unclear as usual but most estimates agree on some 5000 cars. Power came from exactly the same 2.2 liter six-cylinder that powered the SH7221 and all previous SH760 variants. The 2.2 delivered some 90hp in the last stages of its life, hardly more than the 80hp when it debuted back in the sixties. There was no diesel option so this SH1020 SP was likely of limited use for hauling the heavy stuff.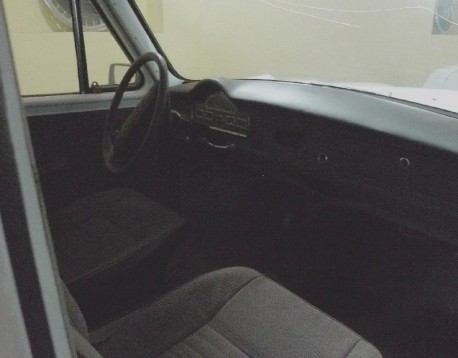 Interior very neat here, vinyl loox as new, and is likely new… Only thing that is vaguely modern is the very plastic steering wheel.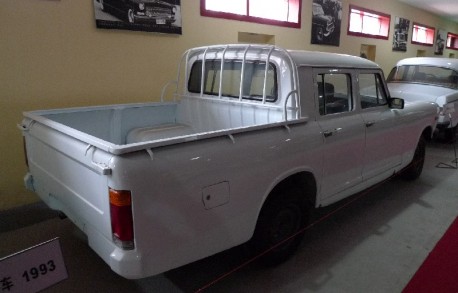 Bed was deep enough for a pool. Car is the museum is the four-door variant, there was also a two-door variant available.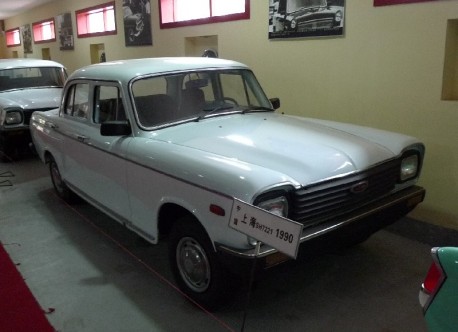 The Dalian Car Museum also had a fine Shanghai SH7221. It was made from 1988 until 1996, this particular example was made in 1990. Behind the SH7221 a very interesting station wagon which was based on the sedan as well. More on that vehicle in a later story!