Here we have a brilliant blue Shanghai SH760 sedan, seen in the Sanhe Classic Car Museum in the great city of Chengdu in Sichuan Province. The SH760 was the predecessor of the Shanghai SH760A that we saw earlier on. The SH760 was made from 1964 to 1974, this particular example was made in 1972. As you can see it was outside the actual museum hall for maintenance, this oldie still sees the road now and then, rented out for festivities and such more.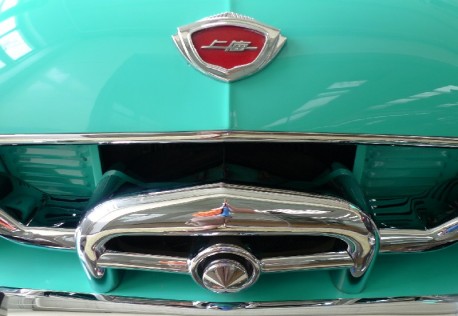 The SH760 was a child of its time with lots of chrome and kitch, see this fantastic ornament above the front bumper. It serves no purpose except for looking just crazy! Red logo with characters 上海, Shanghai. The Shanghai SH760 was made by Shanghai Auto Works, later renamed Shanghai Auto, today better known as SAIC, or Shanghai Auto Industry Corporation, joint venture partner from General Motors and Volkswagen. Yez they once did make their own beautiful cars, unlike the Roewe-based-on-whatever-not mess they produce today.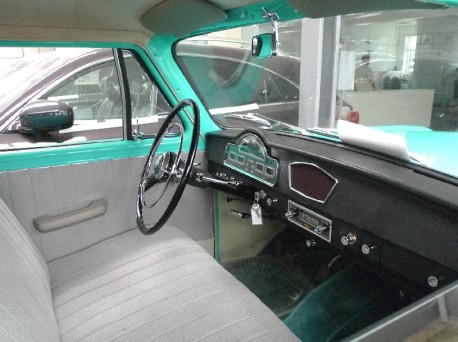 As with all the cars in the Sanhe museum, this SH760 was restored to the absolute max, surely looking better than when it rolled down the line in 1972. Restoration however seems correct, with a period radio and that gigantic steering wheel! The SH760 was powered by a 'Jinfeng 685 ' 2.2 6-cylinder in-line, good for 80hp and 147nm, top speed was 130km/h, not bad for the days.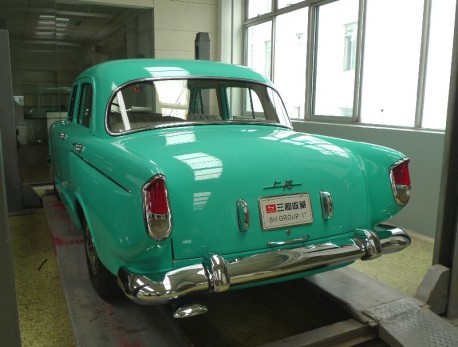 Crazy design continues at the back. Round lines, a soft touch, and then more chrome yet again. Check the exhaust pipe, the bumper and the rear lights integrated in the tailfins. Size: 4780/1775/1585, wheelbase is 2830.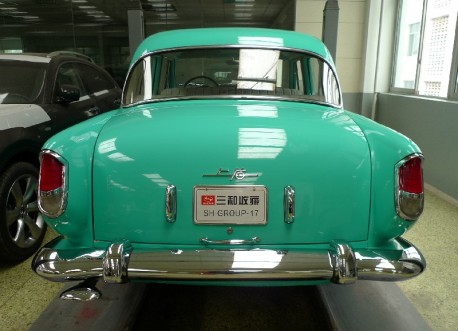 Another period-correct Shanghai-logo at the back, even more styled than the logo up front. How many SH760 were made exactly is as usual in China not clear, most sources say around 5000. Today there are fortunately a lot left, most auto museums in da country got one and some are still in private hands. This perfect example in Chengdu seems very safe, and that indeed, is very good.
Art…