The new Volkswagen Santana has been launched, not in China, but in Germany, where Chinese-looking girls were hired to make da party a bit more Asian. The new Santana will be made in China by the Shanghai-Volkswagen joint venture, it will hit the Chinese auto market early next year.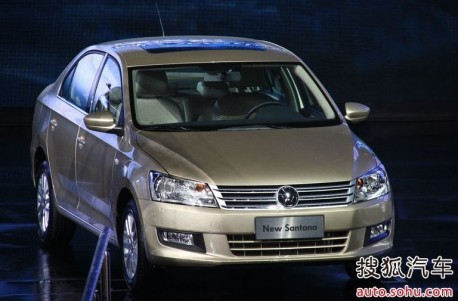 The new Volkswagen Santana is basically the same car as the new Volkswagen Jetta which debuted on the Chengdu Auto Show in late August and will be launched in January, and the Skoda Rapid that will be launched later next year. The Santana and the Rapid will be made by Shanghai-Volkswagen, and the Jetta by the FAW-Volkswagen joint venture. All three cars stand on the same PQ25 platform and all will get the same engines: a 1.4 with 90hp and a 1.6 with 110hp, mated to a 5-speed manual or a 6-speed automatic. Price for the new Santana will start somewhere around 65.000 yuan.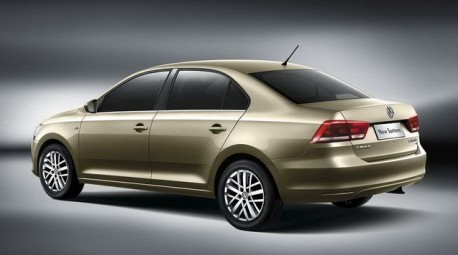 The new Santana will eventually replace the current Santana that has been in production at Shanghai-Volkswagen since 1985. Production of the current car will continue for at least another year to give taxi drivers all-over China one last chance to buy their favorite car. The new Santana is slightly smaller than the current car:
New: 4473/1706/1469, wheelbase is 2603. Current: 4546/1710/1427, wheelbase is 2548.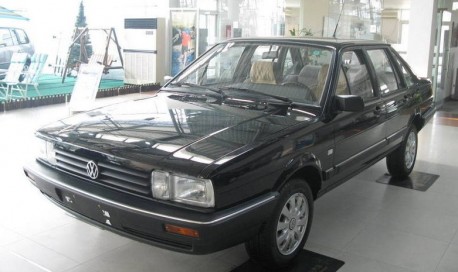 The current Shanghai-Volkswagen Santana. The ancient form survived the newer Santana 2000, Santana 3000 and Santana Vista. Price ranges from 53.100 yuan to 78.800 yuan. Power comes from a 95hp 1.8.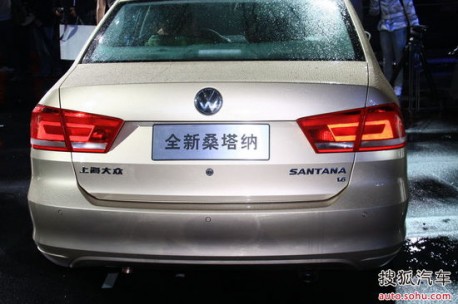 Likely the first China-made Volkswagen in Germany. The Santana however will not be made in or sold in Germany, but production in other booming markets like Brazil or Russia is a distinct possibility. The Skoda Rapid will cover the cheaper-than-cheap sedan market in Europe.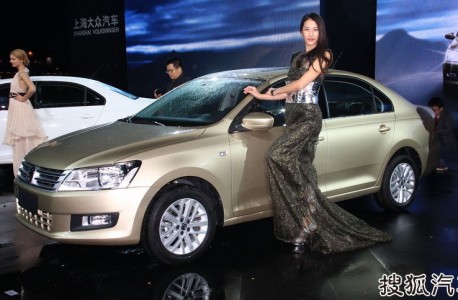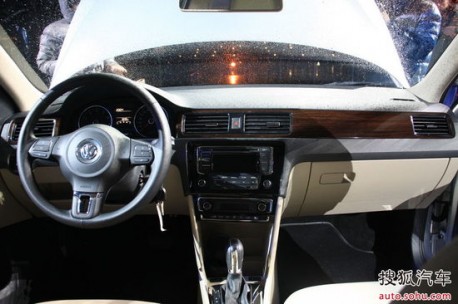 Wood in a Santana, wonder how long that will hold in a taxi in Shanghai…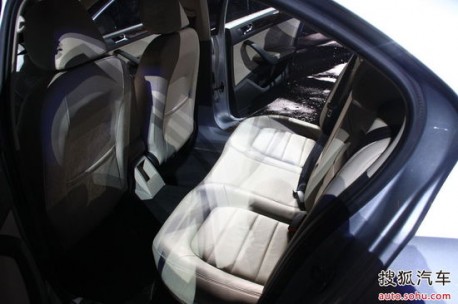 Pics via: Sohu.com.