Here we have a very black and very low riding Volkswagen Golf MK4, seen on the China International Auto Parts Expo (CIAPE) in Beijing. It is a perfect piece of work with lowered suspension, a body kit, racy tires and black five-spoke alloys, even the grille is black with the VW-badge removed.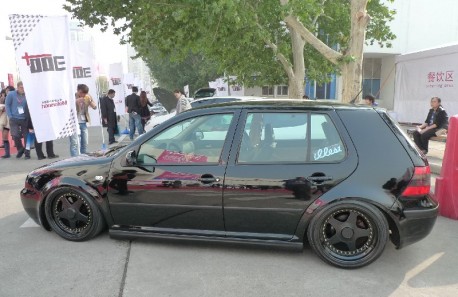 The Golf MK4 was made in China by the FAW-Volkswagen joint venture and was the first real Golf which was produced in the country, except that is for the Seat Cordoba-based Volkswagen Citi Golf. Some other remarkable Golfs we have seen recently: a pink Golf, a blue-pink Golf, a pantzer Golf and a Bora-Golf.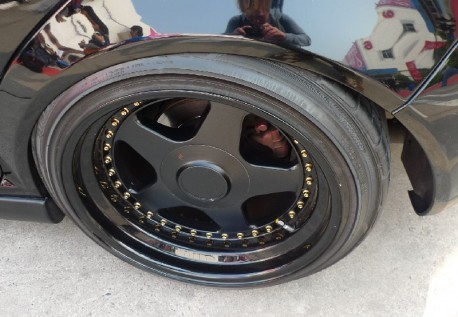 Brilliant detailing on the alloy.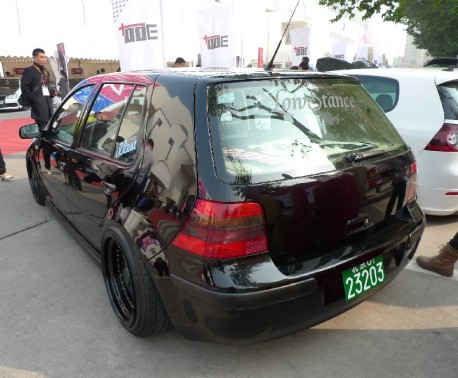 Ready for a low riding race…