Over the last months we have seen several McLaren MP4-12C sportmachines popping up in various Chinese cities, but these vehicles all appeared to have been imported via the gray circuit since McLaren didn't have any official dealer in China. Things however, might have changed now.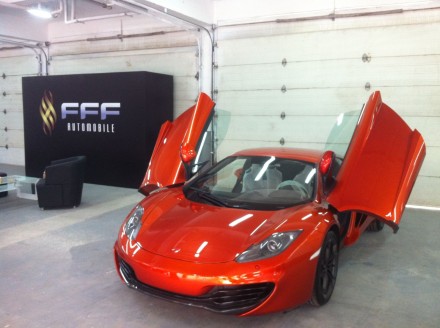 A man with dark sunglasses sent us pics from a McLaren event organized by supercar dealer FFF Automobile from Beijing with at least four different vehicles. But McLaren's website still doesn't show any dealer in China and the website from FFF is down, so we ain't sure. We will ask around…
Updated! We got mail from McLaren. FFF is not the official dealer for McLaren in China. McLaren is still working to establish its own dealer network. All cars we have seen so far have been imported via the gray circuit. McLaren, so says the email, does not guarantee any warranties in China.