This is the very first McLaren MP4-12C in Beijing, seen near the Worker Stadium by reader Ali Khalili, thanks again! The area is popular among the young for its many bars but according to Ali nobody knew what kinda car the black monster was. Some marketing work to do then…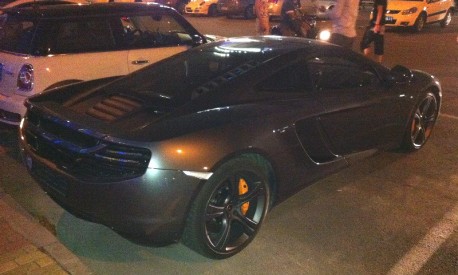 McLaren still doesn't have any dealers in mainland China but signs are many this will likely change soon. We met the first MP4-12C in China at an exclusive party in Shanghai, but that one had the steering wheel on the right and was flown in from Hong Kong. The first proper Mac arrived (scroll down) in June and was later seen on the streets of Shanghai.
Update: the McLaren in Beijing was imported by YuwenMarine, a company run by Ief Winckelmans from the great country of Belgium. Ief has contacted us and sent us a link showing the story of how the MP14 was transported by airplane to China.