The Guangzhou Auto Show starts Friday so out spies have been activated to get the news earlier. Men with yellow helmets are busy building up the booths and don't pay attention to a lonely guy with a small camera. That's out guy. We begin today with the first pics of the China-made Audi Q3 SUV!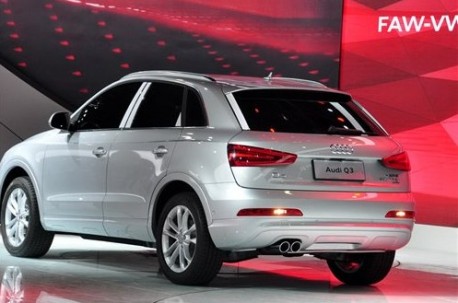 The Audi Q3 will be made in China by the FAW-Volkswagen joint venture. Just like with all new Audi's in China the Q3 gets new names. There 2.0 TFSI will be the only engine available. The version with 170hp will be called '35 TFSI' and the version with 211hp will be called '40 TFSI'.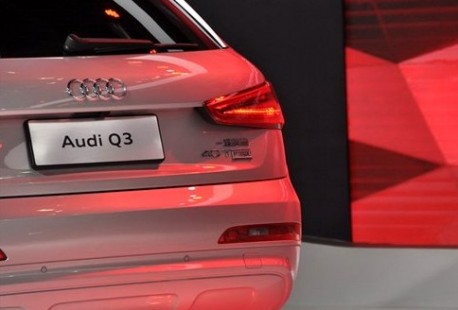 Price for the locally made Q3 will start just above 300.000 yuan. Chinese media is talking about rumors concerning a 1.8 TFSI for the China-made Audi Q3 which would bring the price down to some 270.000 yuan. Audi however has not confirmed the 1.8 yet so for now we'll stick to the 2.0. The Audi Q3 will be launched on the Chinese auto market in early 2013.