This is the new Landwind X5 SUV, it will debut tomorrow on the Guangzhou Auto Show but we got it today. The Landwind X5, formerly known as the Landwind E13, is a medium sized SUV tasked with taking the Landwind-brand out of the countryside and into the cities.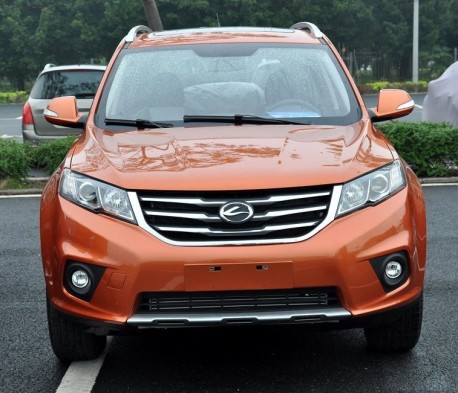 Design has some Hyundai in it, especially at the back, but is overall original enough. Best thing is the transmission: an 8-speed automatic, the first 8-speeder ever used by a Chinese automaker. The engine is a fine machine as well, a 2.0 turbo with a neat 180hp and 250nm.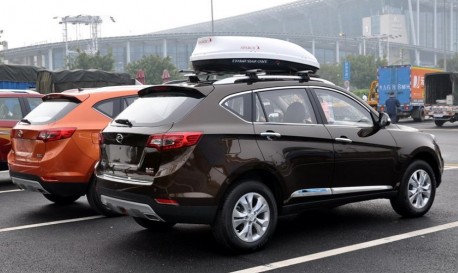 Earlier on we heard about two other engines, a 1.5 turbo and a naturally aspirated 2.0. The latter will be available in the future but the 1.5 turbo seems uncertain. Size: 4568/1855/1680, wheelbase is 2660. Price for the 2.0 turbo will start around 150.000 yuan and that is 20.000 more than we heard earlier, but we have to wait for a formal announcement from Landwind to be sure.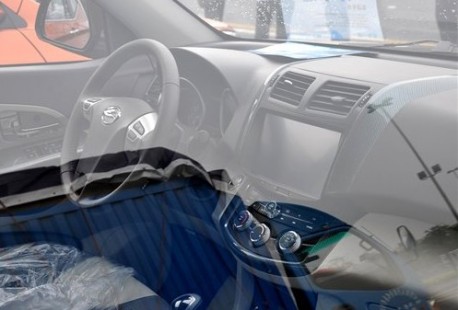 Dash good, materials fine. Big screen again, the most important trend in China today. Screens are getting bigger by the week. Will cause accidents, insurances will go up, such and such, but for now is all loox cool.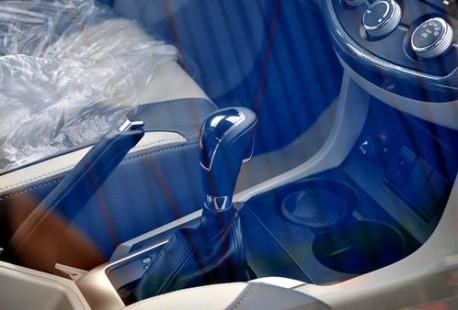 The magic 8-speed automatic.