The Youngman-Lotus L5 GT was launched today at the Chinese auto market on the Guangzhou Auto Show, priced at 96.800 yuan. The L5 GT is a sporty version of the Youngman-Lotus L5, which is based on the Malaysian Proton Gen 2. The L5 GT however is Youngman's own work and we must say it loox rather good. The GT got a new grille, new bumpers, a body kit, large low profile tires and speedy alloys.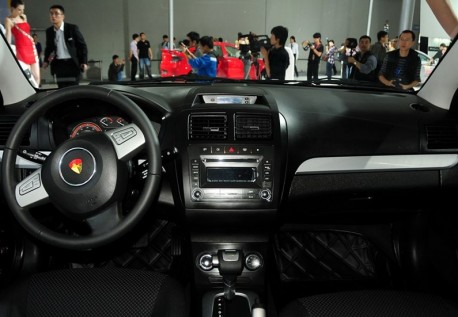 Interior a bit more sporty too with alu stuff and special floor mats. Seats however are the same as in the standard car. Even worse!, the engine is the same too: a Mitsubishi-sourced 1.8 with 147hp and 171nm, mated to a five-speed manual or 4-speed automatic. A 'GT' edition should be faster than a non-GT edition. This L5 GT is likely slower than the base car, thanks to all the extra heavy plastic hanging around. It so, needs more horsepower, 170hp shouldn't be too hard to get from that old engine.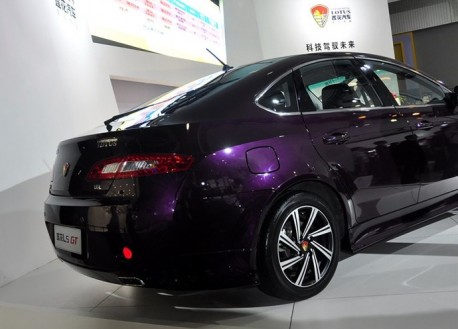 The vehicle was parked so close to a wall that we couldn't get a good shot from the back. Sorry.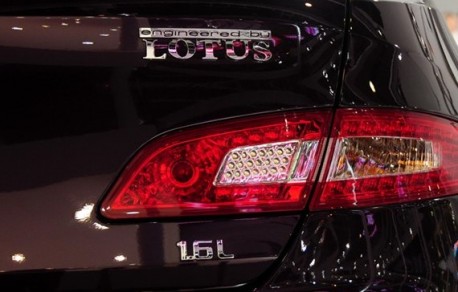 Youngman uses the Lotus-name because Proton is also the owner of the British sportscarmaker.  Youngman also claims that Lotus Engineering helped with the 'development' of the L5. Well than! A good looking car but it doesn't have the power to match. On the other hand, the after market has zillions of cheap chip-tuning sets that can get a few horses more, and sure this L5 is still very cheap for what you get.