This is the new Youngman-Lotus L3 GT, a sporty version of the normally rather boring Youngman-Lotus L3, which is by itself based on the even more boring Malaysian Proton Gen 2 Persona. The L3 GT is all Youngman's work, the vehicle got a new grille, new bumpers, a matte white paint job and speedy seven-spoke alloys.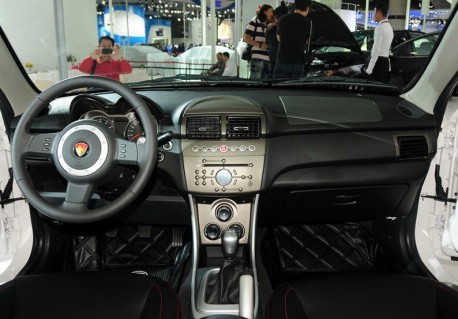 Interior a little bit sportier too, with rally-like seats, special floor mats and some alu-stuff here and there. Engine however is unchanged, a 1.6 with 111hp and 148nm, mated to a five-speed manual or a four-speed automatic. Price for all this pretty: 75.800 yuan. The base Youngman-Lotus L3 starts at 70.000 yuan.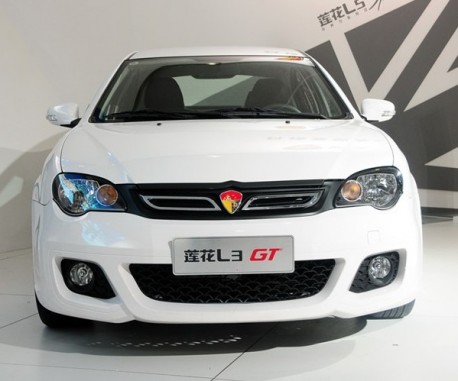 The L3 GT is developed along the same line as the Youngman-Lotus L5 GT that debuted earlier on. We think those who really need to by a Youngman, and there ain't many, will go for sporty , so the base  cars will become redundant very soon.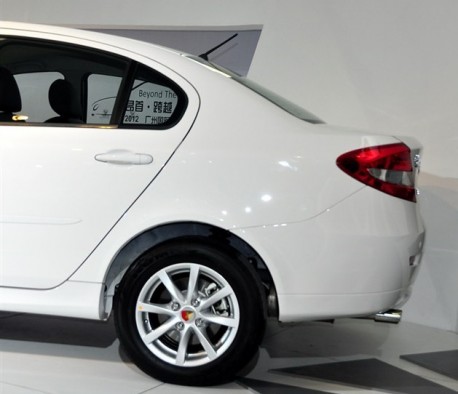 The vehicle was parked so close to a wall that we couldn't get a good shot from the back. Sorry.