A Citroen Fukang seen in the Dong Si Shi'er Hutong in Beijing, fresh asphalt poured around and inside the left wheels. The vehicle can be freed but only with some very heavy equipment. The whole lane was recently paved and the owner apparently ignored requests to remove his car. The Beijing Public Works Department doesn't like that!, and acted.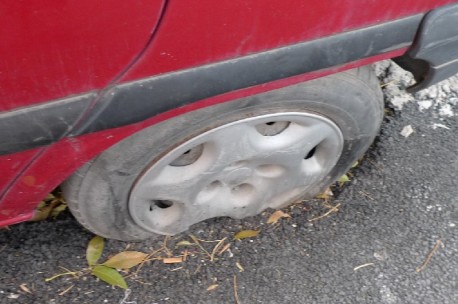 Rear wheel. The Citroen Fukang is based on the first generation Citroen ZX. Production started in 1994 and it is still in production today, now called the Citroen c-Elysee, made in China by the Dongfeng-PSA joint venture. The red Fukang on pics seems to be a late 1990's example.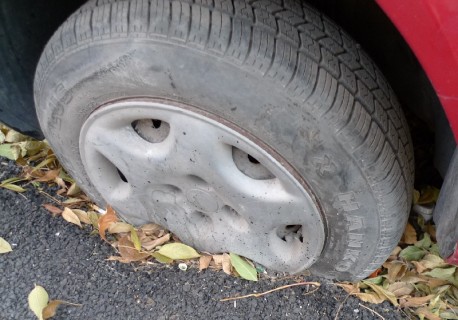 Front wheel.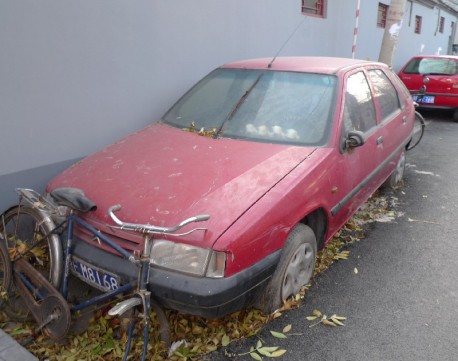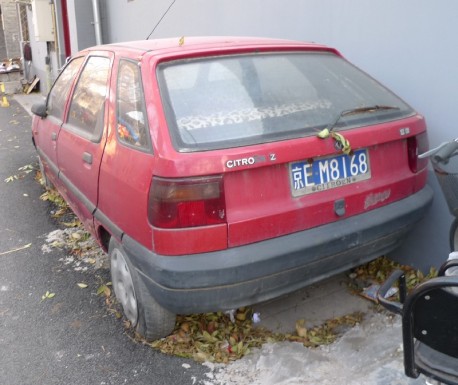 Hit the road…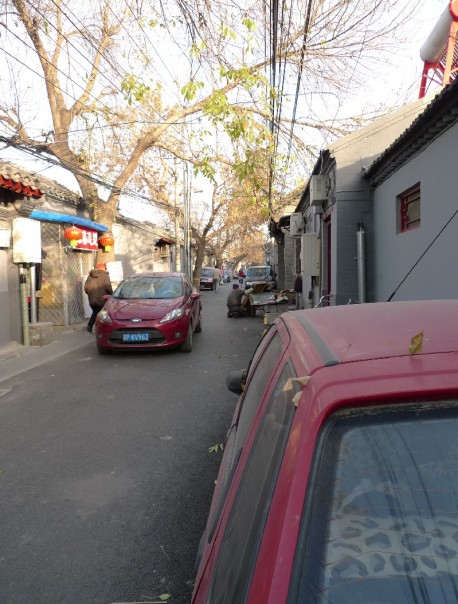 Other cars had been more careful.
Thanks to 'The Good Doctor' from BeijingCream who got to the vehicle first. I guess we live in the same neighborhood!