Chinese car buyers dig ugly seat covers, mostly in bright colors made from fake wool. It is very common to see a 2 million yuan BMW fitted with 200 yuan covers. Chinese car buyers do so to protect the original leather, and they don't care about missing the comfort.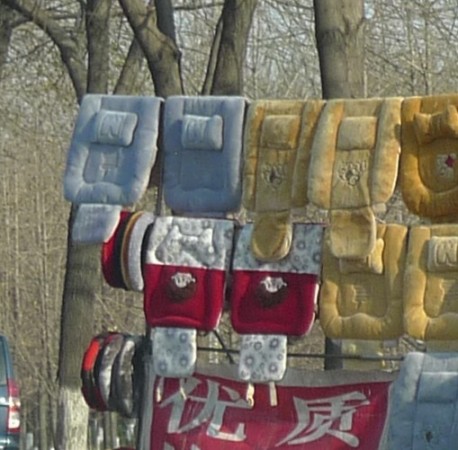 Seat covers all available everywhere, in supermarkets, car part markets, and along the road. This shop in the countryside north of Beijing sold fine seat covers for 150 a piece, bench of 200, whole set for 450.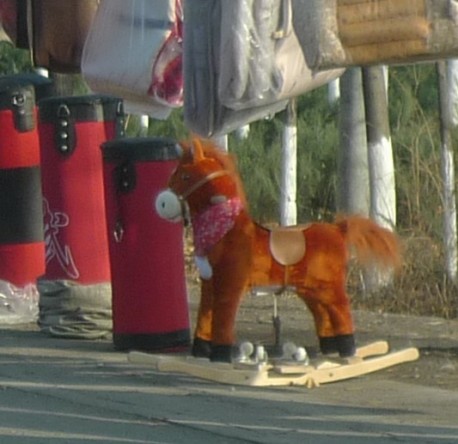 Interestingly the shop also sold rocking horses, the 'fur' made of the same material as the seat covers. One horse for only one 1oo.