Here we have a very rare car seen in the Sanlitun embassy area in Beijing. This is a Toyota Corolla 4WD Escape, a rather cool station wagon based on the E90 sixth generation Toyota Corolla sedan. The E90 was made from 1987 until 1992, the production of the 4WD Escape (called All-Trac in the US) started in 1988 and continued until 1994.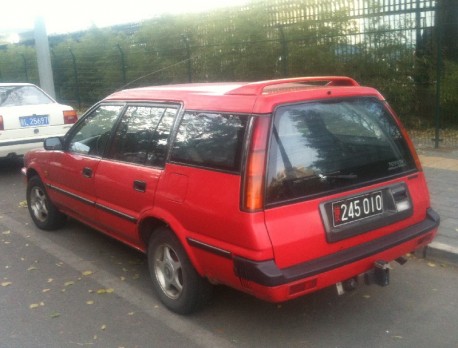 This particular example in Beijing is in perfect shape, like it rolled from the line only yesterday, even the small five-spoke alloys are period. The 4WD Escape looked rather futuristic from behind, with a low rear window, stacked rear lights, a small side-window and a fast wing on the roof. Engines differed per market, but in most places the 4WD was available with a 1.6 petrol or a 2.0 diesel.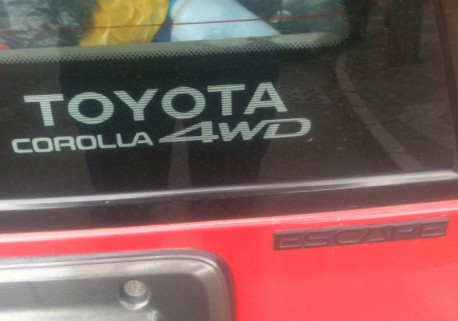 The Toyota Corolla 4WD Escape was never exported to China, nor was the whole E90 range. This beautiful red car has diplomatic license plates indicating it was imported via diplomatic channels. An old and kinda odd car to serve at an embassy, the owner must love it a lot, and that we like very much.