Small batch production of the new Volkswagen Jetta has begun in the new FAW-Volkswagen factory in Chengdu, Sichuan Province. The new Volkswagen Jetta debuted on the Chengdu Auto Show in August but it was not on the Guangzhou Auto Show last week, fueling even more speculation about the Jetta being delayed. According to the original plan it was supposed to hit the Chinese auto market in December, that became January and it will likely be later still.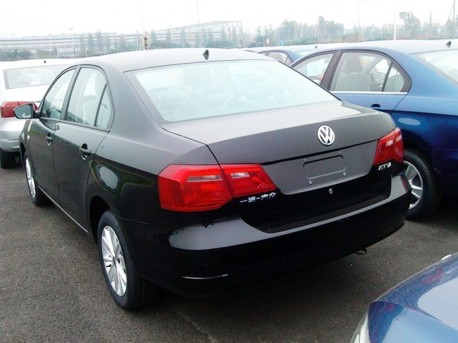 It is then a good sign that at least some production has started.Happily the vehicles seem to have an interior, which the show car in Chengdu did not… The new Jetta stands on the same PQ25 platform that also underpins the new Volkswagen Santana, the Skoda Rapid and the Seat Toledo. The Skoda Rapid will be made in China as well, production will start sometime next year. Engines are the same for all: a 1.4 with 89bhp or a 1.6 with 109bhp, mated to a five-speed manual or a six-speed automatic.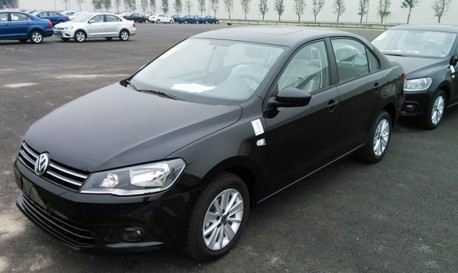 This seems a good moment for a small comparison with the new Santana: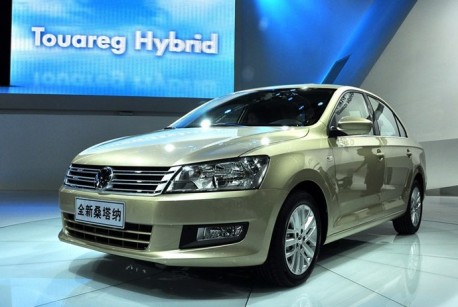 Volkswagen tried, but not too hard, to make the vehicles look a bit different. Bumpers, grille, head lights and fog lights all differ, but otherwise it is exactly the same car. The new Volkswagen Santana will be launched early next year. Price for the Jetta will start around 75.000 yuan, for the Santana around 85.000 yuan. The Santana will be sold as a slightly more upmarket vehicle, but 99% of that is just cheating marketing.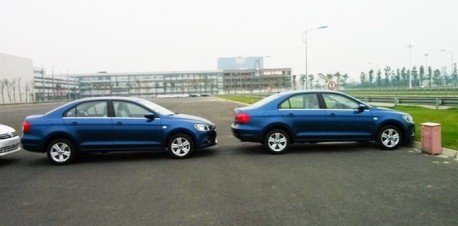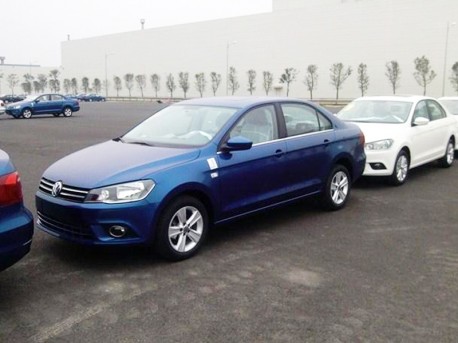 Via: 163.com.