This is the mighty Huakai Tiger Armored Personnel Carrier (APC) from China. It is made by a factory called Guangzhou Huakai Vehicle Equipment from the great city of Guangzhou in Guangdong Province. The Tiger APC is based on the Ford F550 and converted to anger China.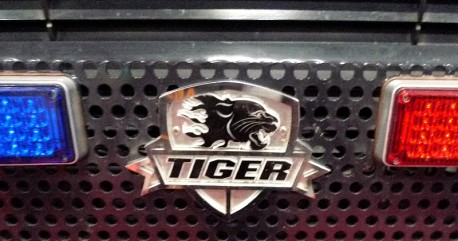 One of the best logo's I have ever seen… Body protection of the vehicle is B6, meaning it can withstand the impact of all small arms, including sub-machine guns. An RPG will pose a bigger problem, especially when fired from nearby. The Tiger is meant for police, paramilitary police and the army. I saw it on a police equipment exhibition in Beijing so here it is in anti-riot dress.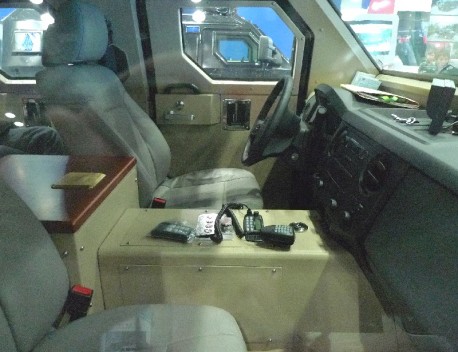 The Tiger is powered by the Ford 6.8 liter V10 petrol engine, good for a riot-crushing 362hp, mated to a 5-speed automatic. Fual tank has a capacity of 150 liter, plus 50 liter in an auxiliary tank. Top speed of the Tiger is 130km/h. It can seat eight officers plus a driver and a co-driver.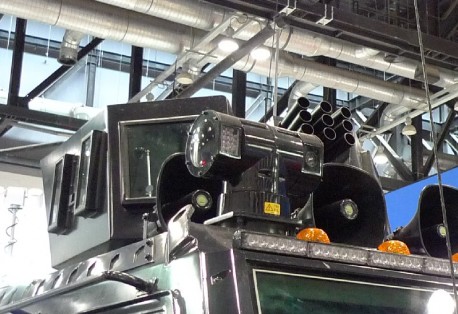 The Tiger comes standard with a turret on the roof, possible weaponry for the military includes several types of machine guns or a small mortar.  This however is the anti-riot version so it comes with a, still rather nasty, 9-tube tear gas launcher.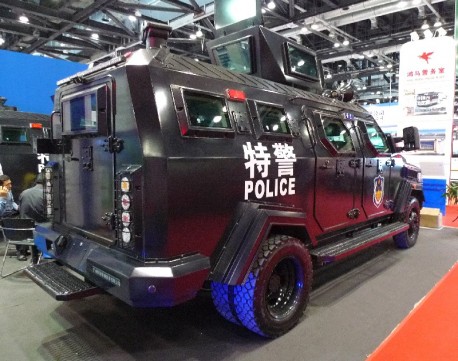 Gigantic double wheels at the back for grip on fresh blood. It is big! 5970/2300/2280, weight is 8625kg. Could also be a nice vehicle to turn into a camper, to go on holiday to hard-to-reach places, like Tibet. Huakai Vehicle Equipment makes a lot of other interesting stuff, check: www.hktzc.com.