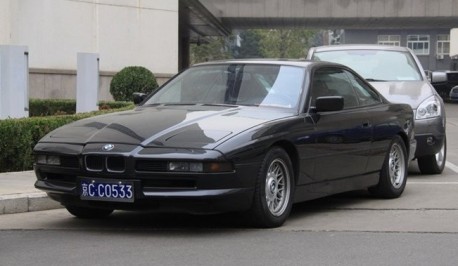 A picture perfect BMW 850 CSi, the second E31 we see in Beijing, earlier on we met a red 850i. The BMW 850 CSi was the fastest 850 of all, based on the secret BMW M8 prototype that was built in 1990. When BMW cancelled the program the M-Division used a slightly detuned version of the engine for the 850 CSi.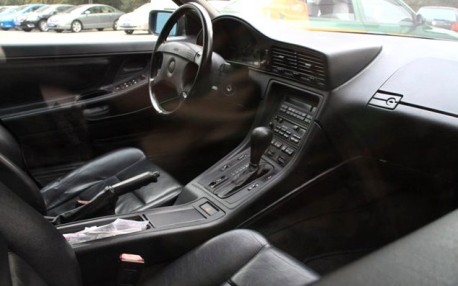 And what an engine it was! A mighty 5.7 liter V12, good for 375hp and 550nm. Top speed was 275km/h and 0-100 was gone in 5.6 seconds. The engine had an M-badge on top, identifying it clearly as an M-Division power plant. The BMW 850CSi was made from 1992 until 1996, total production was 1745 examples. This black beauty from Beijing was likely originally exported to the US, the Euro-spec CSi was only available with a manual.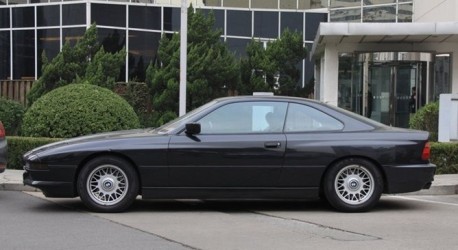 Many of this kinda 'modern classics' are imported today, dealer-to-dealer from the US West Coast, finding eager buyers in China. The BMW 8-series was not exported to China when it was new and is therefore an extremely rare sight in the country. This Beijing example seems is perfect rust-free condition, possibly a California car. It won't get any rust in China soon since Beijing's climate is desert dry too.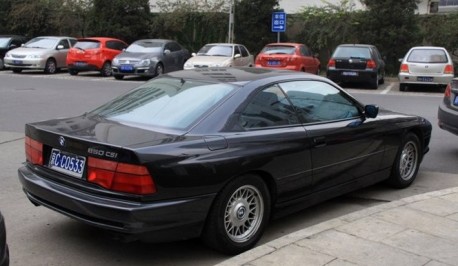 Original alloys, no ugly after-market plastic. A perfect example, let's hope it lives a long.