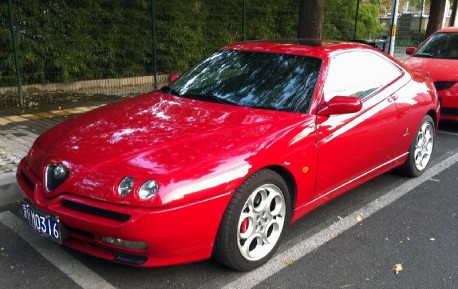 A very red and very beautiful Alfa Romeo GTV, seen in Beijing by reader Ali Khalili, thank you for the pictures! The Alfa Romeo GTV was made from 1993 until 2004. It was never exported to China so how this Italian sportmachine ended up in the capital is a mystery.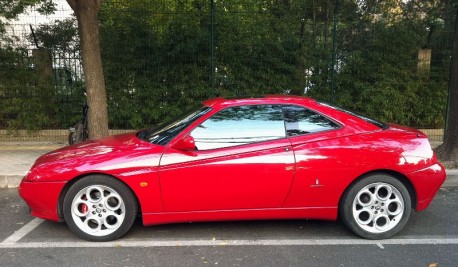 The GTV was designed by Enrico Fumia of Pininfarina. The red car in Beijing seems in perfect shape. Paint is fresh, body is clean, no visible rust and Alfa Romeo's famously weird alloys still sit inside the wheels! This GTV is an oldie, a pre-facelift model that was made from 1993 until 2002. The facelifted GTV, with a much bigger grille, was only made for two years.
There were four engines available: 1.8 L4, 2.0 L4, 2.0 V6 turbo and a 3.0 V6. The small 2.0 V6 was a brilliant piece of engineering work, it pooped out 200hp and 280nm, good for a 235km/h top speed. Sadly the engine was killed in 2000 because it didn't comply with the Euro3 regulations.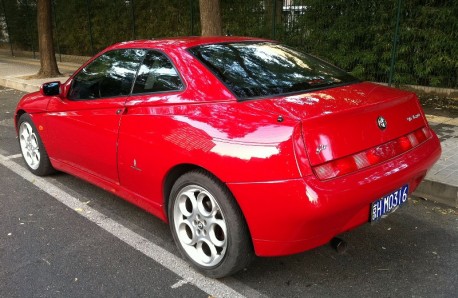 Pure Italian speed…