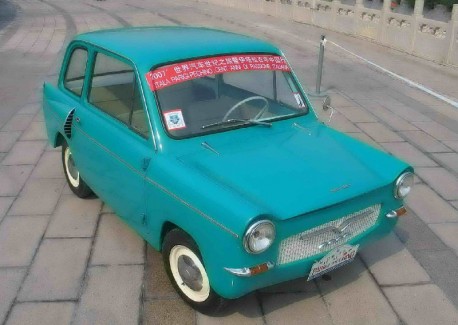 This is the beautiful Haiyan HY710 from China. It was made in very small numbers from 1968 until 1978 by the Shanghai Mini-Auto Works from the great city of Shanghai. Private car ownership was non-existent at the time in China, the HY710 was designed as a taxi. Not a big one that was. The HY710 could max seat four including the driver. Luggage went under the bonnet because the engine was in the back!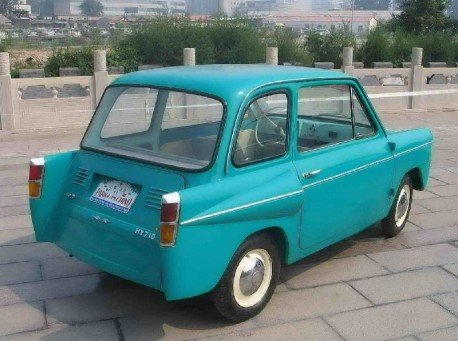 Haiyan means Sea Swallow. This particular blue example is the only Haiyan HY710 left alive, as far as we know. It is restored to the absolute max, lives in Shanghai and is powered by a modern 250cc Lifan motorcycle engine. Normally we don't like that but when it means the one and only one can still drive a highway we are very happy indeed.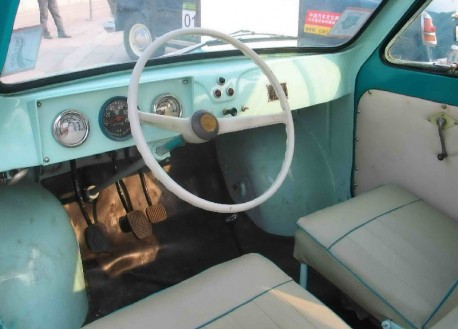 The original engine was from a motorcycle as well, and actually bigger than its modern replacement! A 300cc 1-cylinder with 13hp @ 5200rpm, top speed was claimed at a not-too-bad 60km/h. Curb weigh of the HY710 was 820 kilo. It was really small, size: 2940/1430/1360, wheelbase was 1830. How many cars were made is as usual for Chinese motorvehicles from those days very uncertain, but a few hundred is is the absolute max.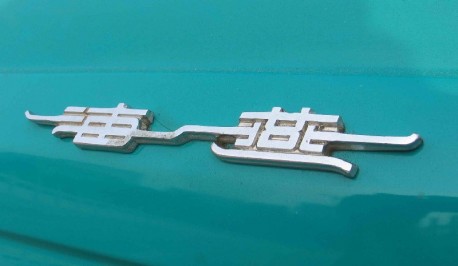 Haiyan.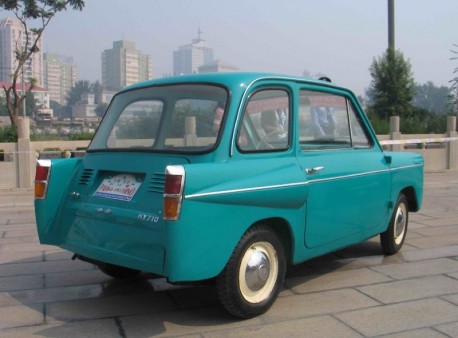 There were more mini cars made in and around Shanghai at the time. We will do our best to bring you all. Thanks to the Great Automotive Explorer Erik from ChineseCars.net for the specs and bringing us to this fantastic vehicle, in the first place…