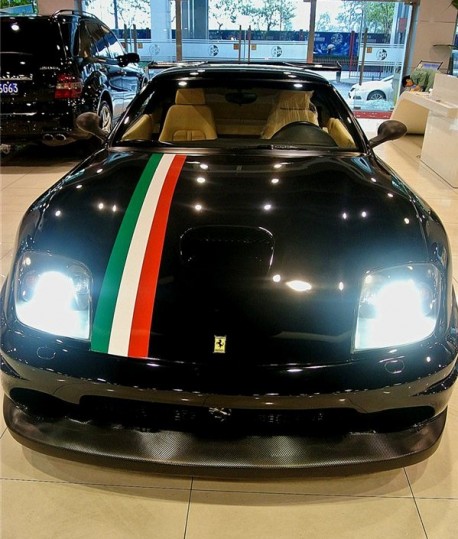 Here we have a very special Ferrari 575 Maranello, seen in a second hand supercar dealer in Shanghai. The vehicle comes with a racy body kit, making it look like a road-legal version of the track-only Ferrari 575M GTC. The interior however is standard road-car and the seller doesn't claim any extra horsepower. Racing stripe in the colors of the Italian flag is similar to other race-bred Ferrari's for the road.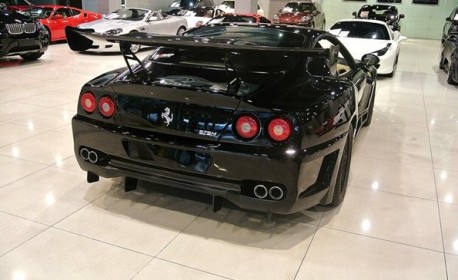 Gigantic wing, diffuser, air vents behind the front and rear wheels. A beautiful but mysterious machine. It was registered in China in 2006 and has the standard 515hp 5.7 liter V12 engine, mated to the semi-automatic gearbox. It has been used!, and that is good, teller counts 160.000km. Price for all this pretty: 1.25 million yuan or 200.000 USD.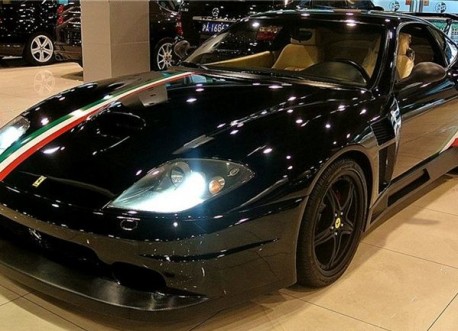 'Race!', she screams…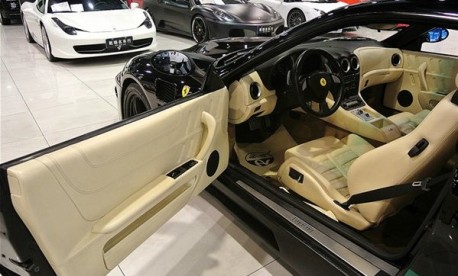 … but here she shows to be an ordinary car. Still, 200.000 USD is worth the money for this thing. Road presence is overwhelming, speed is good, and there won't be any other Ferrari like it, even more so because the 575 Maranello was never officially exported to China.