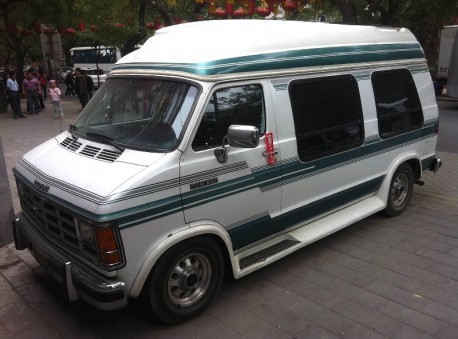 Here we have a very special second generation Dodge Ram Van, converted to a 'recreational vehicle' or RV. This beauty was seen in Beijing by reader Ali Khalili, thank you for the pictures! The second generation Ram Van was made from 1979 until 1993 and never exported to China, so how this Dodge ended up in the capital is a mystery, even harder to solve because it doesn't have any license plates.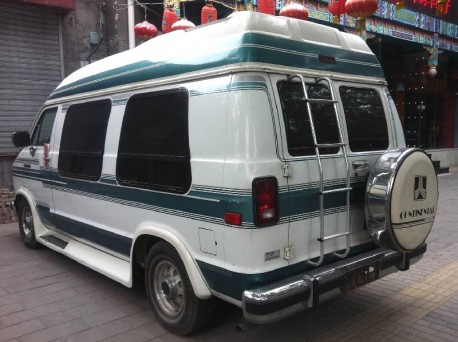 The Ram Van is in near-perfect shape and completely original up until the wheels and alloys. It seems to date from the early 1980's with the chromed bumpers, grille and mirrors. Badge on the side says 'Ram 250', meaning it was rated at 3-4 ton. There were many engine options, ranging from a 110hp 3.7 liter l6 to the manic 195hp 7.2 liter V8. What exactly sits under the bonnet here is unknown, but we hope its is the 7.2…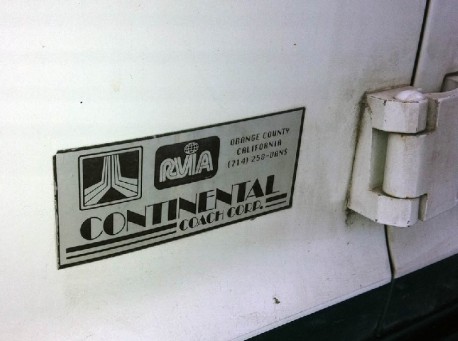 The conversion to RV was done by a Californian company called Continental Coach Corporation from Orange County. Sadly, it seems the company doesn't exist anymore. RVIA stands for the Recreation Vehicle Industry Association, and they are still very much alive. Well, a mysterious but beautiful Dodge Ram Van in Beijing, and as far as I know the only one.