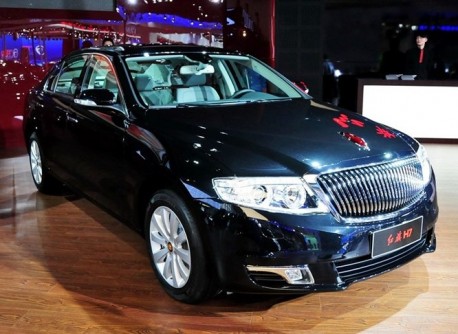 FAW dealers have started to accept reservations for the Hongqi H7, but it hasn't been officially launched on the China car market yet. Chinese media say most dealers only sell to government departments and state owned enterprises, only a few dealers accept individual reservations. Price: 379.800 yuan for the 2.0 turbo, 429.800 for the 2.5 V6 and 524.800 yuan for the 3.0 V6.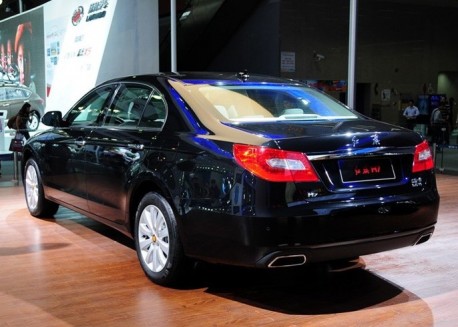 The Hongqi (Red Flag) H7 debuted in April on the Beijing auto Show and production started in July. The Hongqi H7 is based on the Toyota Crown which is made in China by the FAW-Toyota joint venture. The 2.0 turbo is developed by FAW and has an output of 204hp. The 2.5 and 3.0 are Toyota engines that are also used in the Crown, output is 203hp and 230hp respectively. Transmission for all engines is a 6-speed automatic. Hongqi is also working on a hybrid version which will be launched later next year.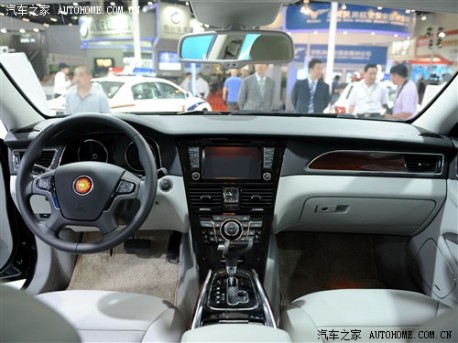 We knew Hongqi was aiming the H7 at government officials who wanted to drive something 'Chinese', but we didn't expect that only a few dealers would be allowed to sell to the private market. How successful the H7 will be with the government is a big question anyway. The island row has smashed Japanese car makers and mentioned officials know very well what really sits underneath those flashy Hongqi badges.
Via: Autohome.