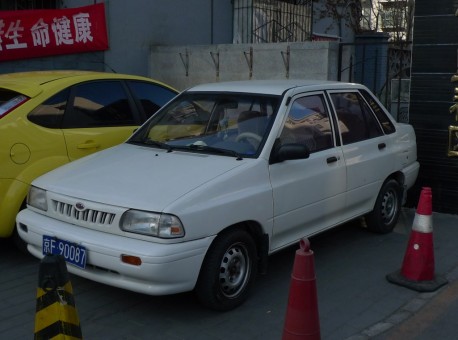 A heavily guarded Kia Pride sedan, seen on the streets not far from my home in Beijing. The Kia Pride sedan and hatchback were made in China from 1997 until 2003. Production began at the Jiangsu Yueda Auto Works, in 1999 this formally became  Yueda-Kia joint venture. Dongfeng bought half of Yueda's share in 2002 and the joint venture changed name again to Dongfeng-Yueda-Kia as it is still known today.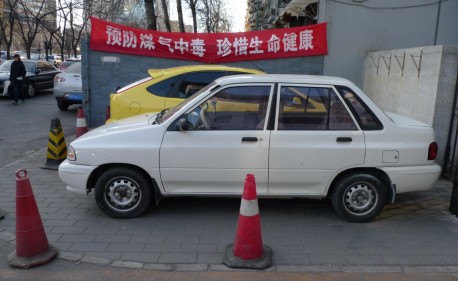 The Kia Pride was made by Kia Motors in South Korea from 1986 until 2000. It was based on the first generation Ford Festiva which was designed and manufactured by Mazda from 1986 until 1990. Over its long and restless life the Festiva/Pride was also made, under various names, in Egypt, Iran, Iraq, Taiwan and Venezuela. Despite its Ford badge it was never produced in the US.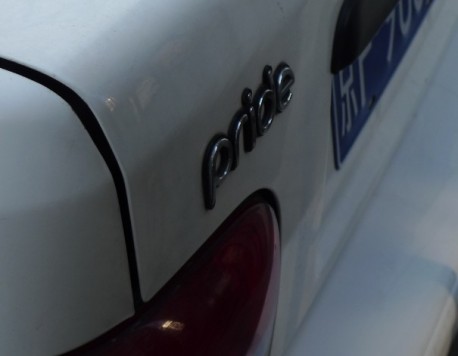 The China-made Kia Pride sedan was designated YQZ6390, the hatchback YQZ6370 or YQZ7141. Power came from a 1.4 liter four cylinder. The tiny engine had an output of 75hp and 120nm. Top speed was 140km/h and 0-100 was gone in 10.4 seconds. Fuel consumption was 6 liter per 100 km. Size: 3935/1605/1455, wheelbase was 2345. The last year the Pride was officially sold at the dealer was 2004, by then price ranged from 59.800 yuan to 89.000 yuan. That same money buys a full size Chinese SUV today!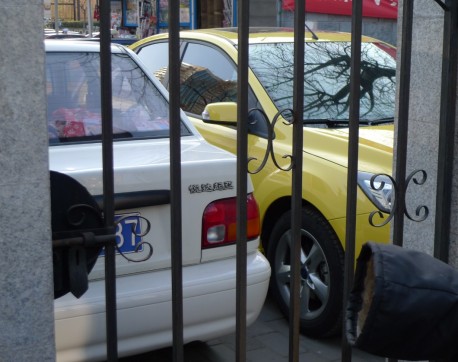 Characters: Yueda Kia. Until around 2008 there were still thousands of Kia Pride cars around, even in the big cities such as Beijing where I met many. Those damn 2008 Olympic Games with 'green this and green that' have killed 99% of the older cars in the capital, including most Prides. Horrible! These days a Pride is therefore a very rare sight. I couldn't get a good pic of the back of white car, so here is another Pride: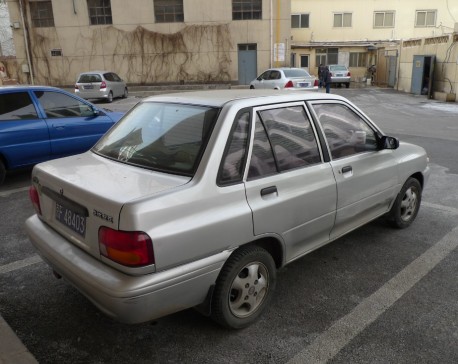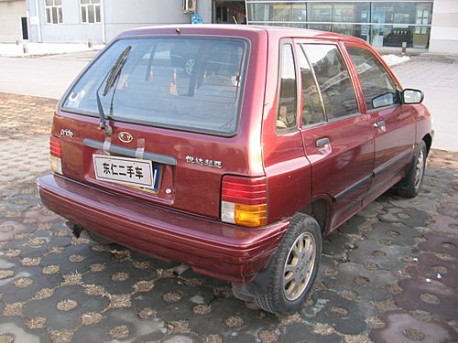 Pride Hatchback seen on a second hand car market, 2000 model for 22.000 yuan.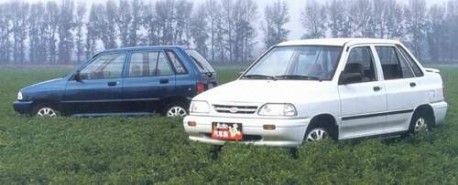 Promo pic.
Specs via: Autoworld.