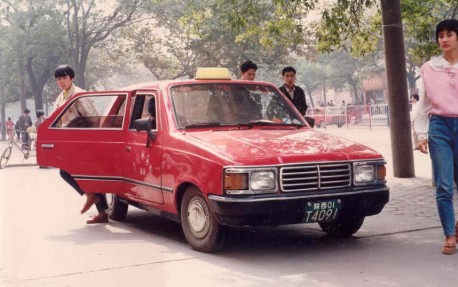 Today in China Car History a very special vehicle. This is the Yemingzhu YMZ 5010 X. It was made by the Chengdu Tianyu Automobile Company from the great city of Chengdu in Sichuan Province. The company was founded in 1987. The Yemingzhu YMZ 5010 X was their first car, it was made from 1989 until 1992. Yemingzhu means 'luminescent pearl', and that seems a proper name for this fine automobile.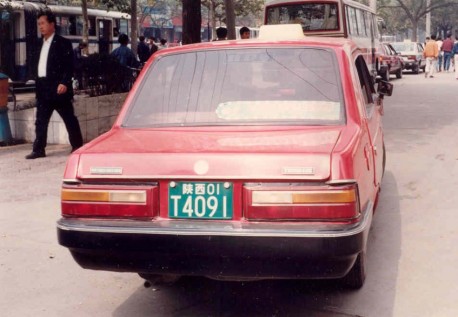 Sadly the Chengdu Tianyu Automobile Company did not get a license from the Chinese central government to sell the Yemingzhu YMZ 5010 X nationwide, a problem that plagued so many small automakers in the 1980's and 1990's.The YMZ 5010 X was therefore only available in its home-province Sichuan, and only a very few cars made it to other parts of the country. By the time Sichuan was remote and poor, and private car-ownership was virtually nil.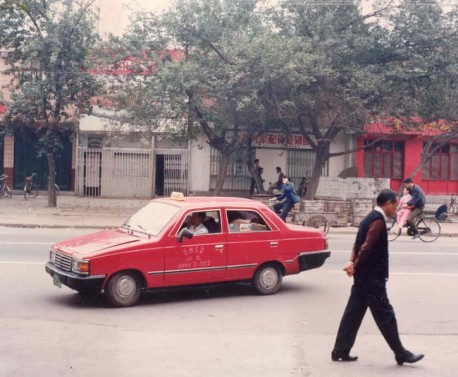 Basically all the cars that Chengdu Tianyu produced were bought by the local government in Chengdu, the capital of Sichuan. Some were used to ferry government officers around but most were designated for taxi service. The YMZ 5010 X was actually the very first 'modern' taxi in Chengdu, until then the fleet consisted only of crappy minivans and dangerous three-wheelers.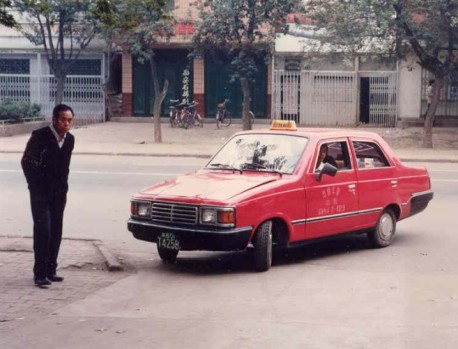 The YMZ 5010 X was powered by a miniscule 0.8 liter four-cylinder with 33hp and  52nm, the engine was made by a Chinese company called 'Dongnan Engine', this company provided power for many small Chinese automakers in that period of time.Transmission was a four-speed manual, sending power to the rear wheels (!).
Top speed was 102km/h. Fuel consumption was pretty good: 4.45 liter/100km @ an average speed of 50km/h, 4.85 liter/100km @ an average speed of 60km/h, and 5.5 liter/100km @ an average speed of 70km/h.
Size: 4240/1580/1380, wheelbase: was 2320.  The body of the YMZ 5010 X was made of polyester and the vehicle was therefore very light, empty weight was only 820kg.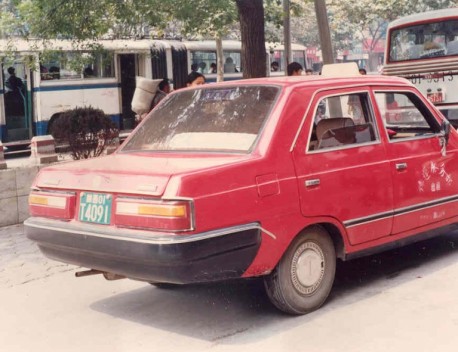 How many Yemingzhu YMZ 5010 X' were made is as usual very hard to say, but likely no more than a few thousand. Chengdu Tianyu Automobile Company managed to hold out all the way until 2011, in between it made a few more interesting Yemingzhu-branded cars. More on those soon later!
The fascinating pictures in this article are from the Great Automotive Explorer Erik from ChineseCars.net who traveled to Chengdu in 1996 and so saved to Yemingzhu YMZ X from being completely forgotten.
Via: