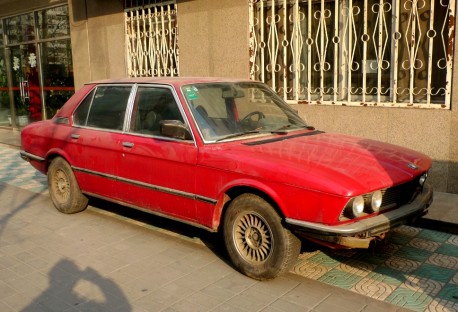 A shiny red and very rare E12 BMW 528i, seen on a sunny winter day parked on the pavement near to my home in Beijing. The vehicle sadly was in a rather sad shape and has since disappeared into the great unknown. A guard told me the owner of this 528i was the same madman who is currently killing a BMW E30 325i and a BMW 850i, all parked in the same area, and all red.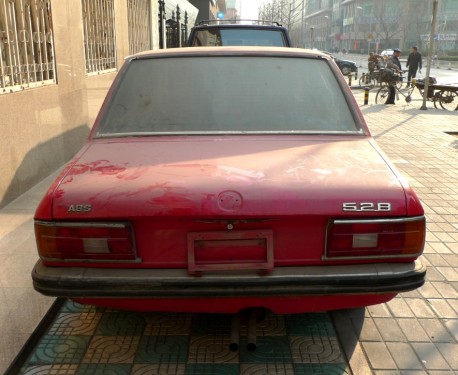 The E12 BMW 5-series was made from 1972 until 1981, it was never exported to China and this is the very first one I met in the Capital, and it is also one of the oldest cars in the 'Spotted in China' series! This poor red car is the facelifted variant which was made from 1976 until 1981. 'ABS'-badge on the left is a later addition. Check twin-exhaust pipe sticking out far under the bumper, that sort of 1970's designs are impossible today…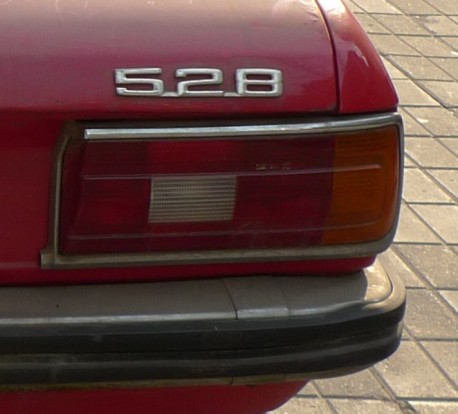 Chrome looked still all right, but body was full of rust and rot. Will be very hard to save, especially in China where parts for the E12 are simply impossible to find. The 528 was powered by a 2.8 liter six-in-line with 170hp and 253nm, very respectable for the time.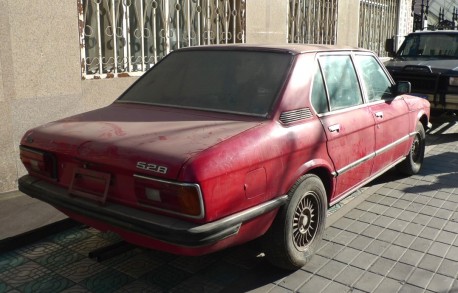 Timeless lines still stand strong.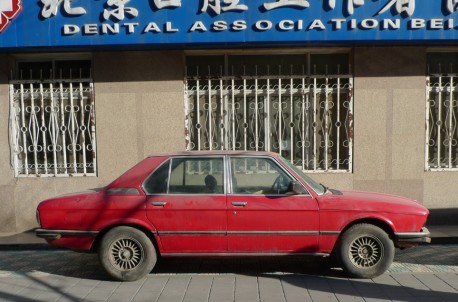 It it was only a sore tooth…