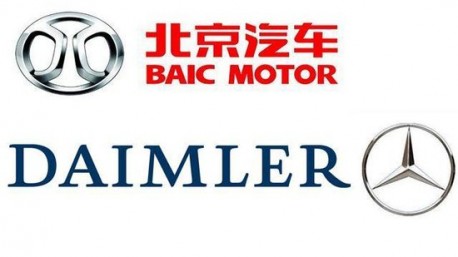 Daimler will sign a deal in Germany on Friday to take a 10-20 percent stake in its Chinese partner, BAIC Group, China's National Business Daily newspaper said on Thursday.
BAIC, which is planning to take its subsidiary, BAIC Motor, public in 2013 or 2014, will also increase its holding in its 50-50 venture with Daimler's Mercedes-Benz to 51 percent, the newspaper said, citing unnamed people.
Sources told Reuters earlier in the month that Daimler wants to take a 10 percent stake in BAIC and seek a board seat at BAIC Motor. BAIC and Daimler both declined to comment.
China is now the No. 3 market for Daimler's Mercedes-Benz unit after the United States and Germany, but it trails BMW and Volkswagen's  luxury brand Audi.
Mercedes-Benz's sales in China climbed 4 percent to 206,150 cars in 2012, about half of what Audi delivered. BMW's sales last year rose 41 percent to 326,444 cars.
Via: Reuters.