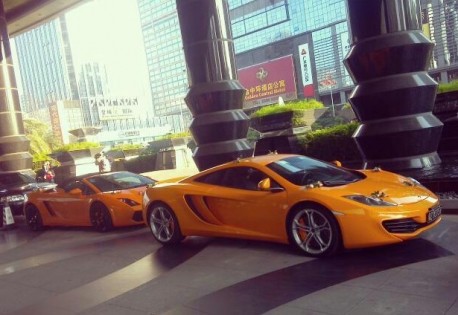 A fine orange double spot in the great city of Shenzhen in Guangdong Province. Up front a McLaren MP4-12C followed closely by a Lamborghini Gallardo Spyder. No wrapping here, both cars are painted in orange. The Lambo is even extra striking because it has black alloys whereas the Mac stands on standard wheels.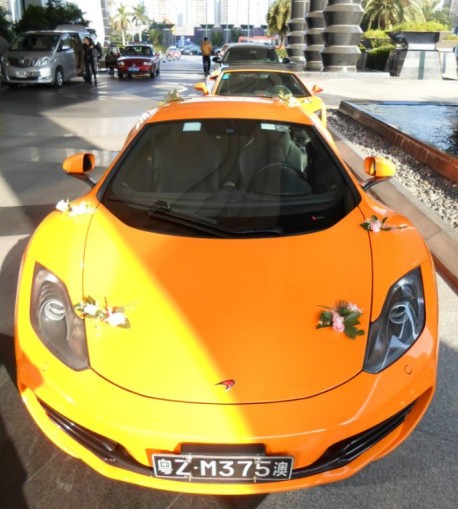 The MP4-12C is dressed up with flowers indicating there is a wedding going on. Well, the wedding party can't get any better with these two monsters around. Price for he Lamborghini Gallardo Spyder starts at 3.98 million in China, or 638.000 USD. Price for the McLaren MP4-12C is unknown because McLaren is not selling it in China. The gray market does, in the semi-legal way, and we heard the current price sits somewhere around 6 million yuan, or 962.000 USD.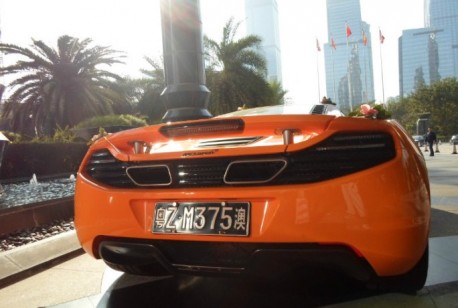 Ready to launch the newlyweds to their honeymoon.