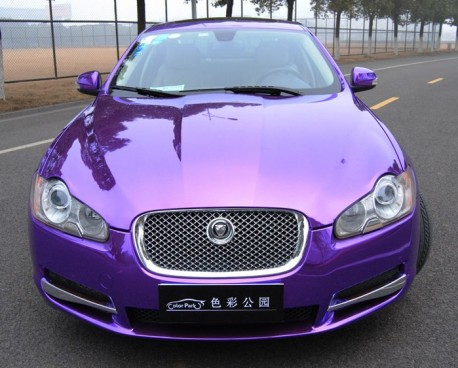 Here we have a shiny purple Jaguar XF sedan, seen in the great city of Wuhan in Hubei Province.  What a Wrap! Beautifully applied over the bumpers and mirrors, just like we like to see it best! Note wrap work around the head lights, that ain't not an easy job. Grille standard chrome, cool enough, but would have been better in…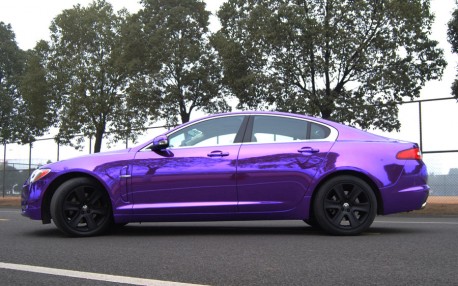 Matte black like those brilliant alloys! The Jaguar XF is imported into China, price starts at 568.800 yuan and ends at 608.800 yuan. Purple wrap of this quality will do another 10.000.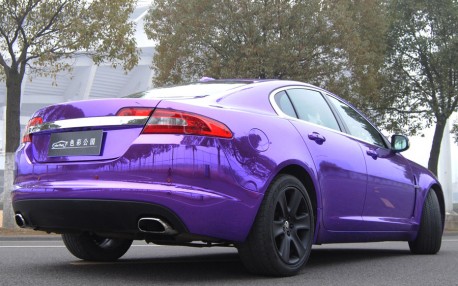 Exhaust pipes sub-standard. No ass is better than a purple ass.