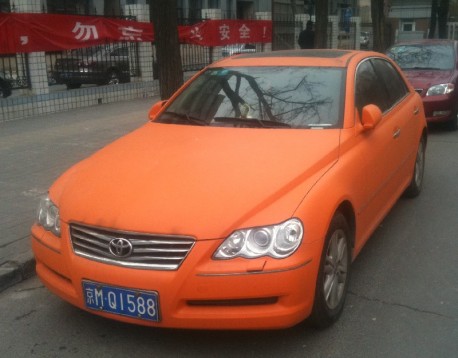 Flashy Orange, can never be Ugly. Here we have a very orange Toyota Reiz, seen in the Fangzhuang residential area in the capital Beijing. This car and me, got a small story. I saw this car first from the 20th floor of a building nearby, its color easily going up all the way. So  I did my job; took the elevator, ran to da road, just to find the damn vehicle gone, and I went back up to 20 again.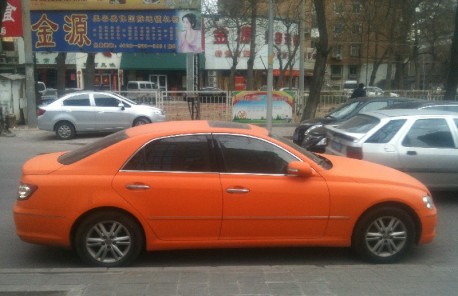 Miracles however, do happen. The next day I looked out of the window again, and yez there was that Reiz again. I didn't go mad this time, just waited until it was my time to leave the place where  was. Around 15:00 Beijing time, from 20 to zero in a minute, couldn't stop myself and ran again, and this time she was there waiting!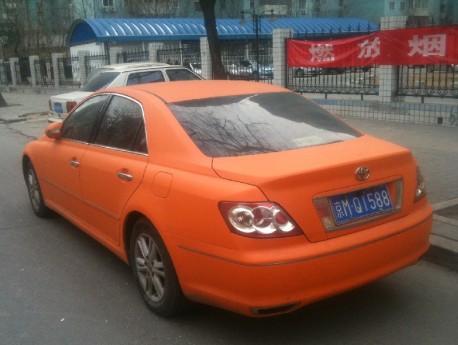 Beautiful in orange she is. The Toyota Reiz, this is a last-gen car, is made in China by the FAW-Toyota joint venture. Price starts at 209.800 yuan and ends at 326.800 yuan. Earlier on we met: Xiali N3, lowrider, blue-pink, zebra, black & white, and with very big balls.