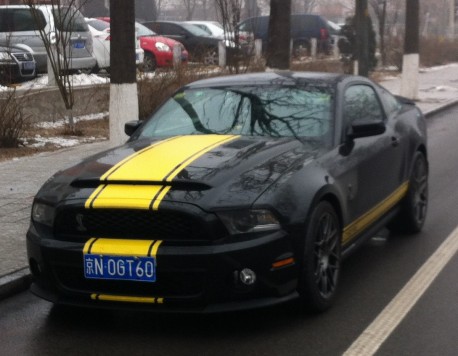 Here we have a very black 2013 Ford Mustang Shelby GT500, seen in a suburb of Beijing by reader Lao Wei, thank you for the pictures! The 2013 Shelby GT500 is the most powerful road legal Mustang ever made. The new 5.8 liter supercharged V8 poops out 662hp and 856nm, good for a jet-fighting 325 kilometers per hour top speed.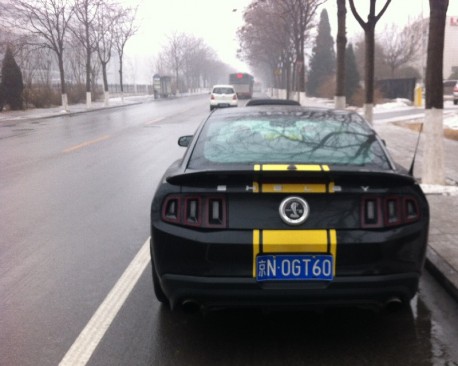 Ford does not export the Mustang to China, thereby missing a colossal opportunity to make a lotta money.The gray market walks away with the cash instead. The 2013 Shelby GT500 sells for 1.248 million yuan or 197.000 USD in China, while in the US it only costs some 50.000 USD. Most Mustangs are sold directly to Chinese dealers by American dealers on the U.S. West Coast.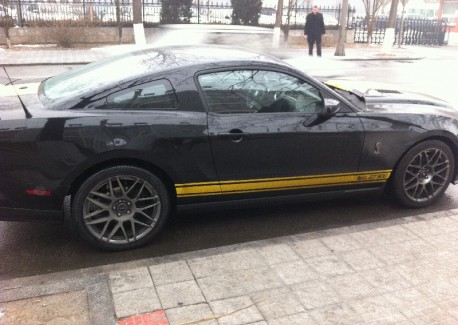 This black example with yellow racing stripes was spotted on a snowy dirty day in the capital, the mud makes the Mustang look even faster! Alloys in matte grew contract nicely with yellow but don't go too well with black. Still, this must be one of the most impressive cars spottable in Beijing today.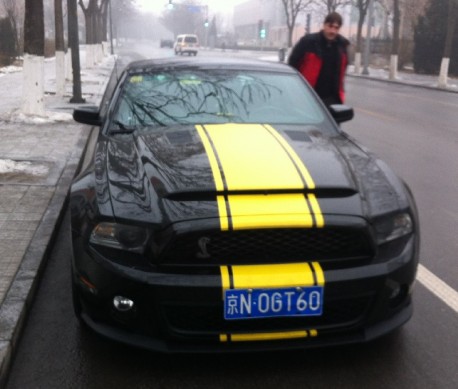 Ready to wake up the sleepy suburbs at any time of day…