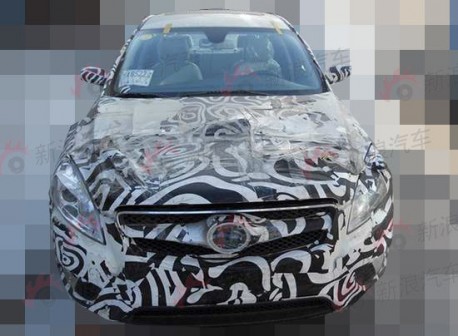 New spy shots from the Beijing Auto C50E, a new sedan that will be launched on the Chinese car market later this year, positioned under the Beijing Auto C70G/Shenbao. The C50E debuted as a concept car on the Beijing Auto Show in April last year.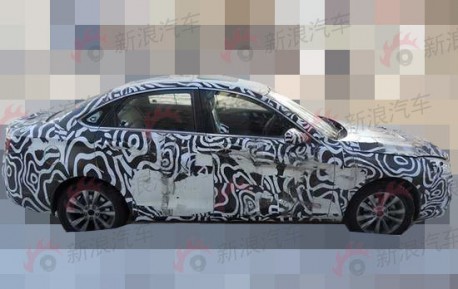 Beijing Auto says the C50E is based on their new M-trix platform, which is based on the platform of the old Saab 9-3.  The C70G is based on the platform of the old Saab 9-5. BAIC, the mother of Beijing Auto, bought both platforms from GM in 2009. The C50E will be powered by a 1.5 liter turbo with 170hp and 262nm.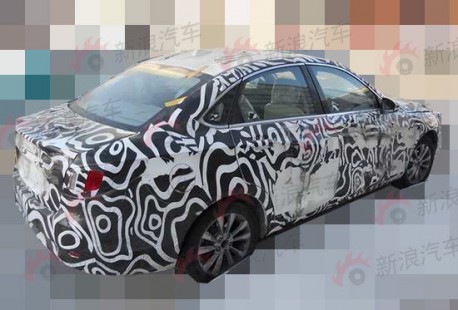 Design is rather sporty with small windows,  a high waistline and a flat rear deck with an integrated spoiler. Wheels however need to be bigger.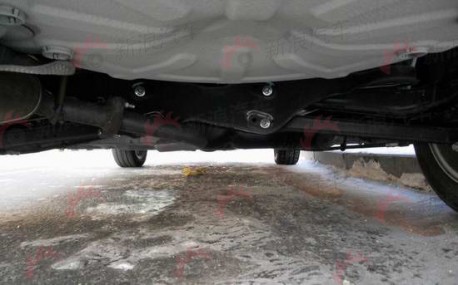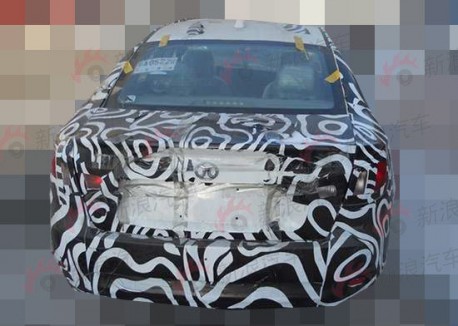 Beijing Auto logo. On a test car… As if they want us to see!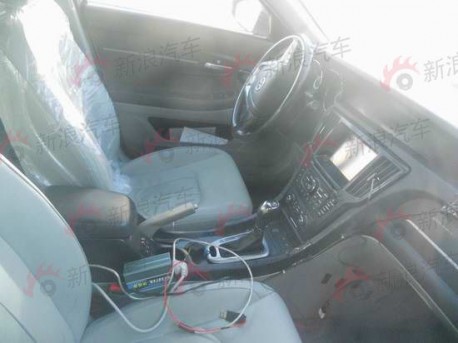 Best shots of the interior so far. Lotta buttons on the center console. Screen seems big enough. Automatic gearbox.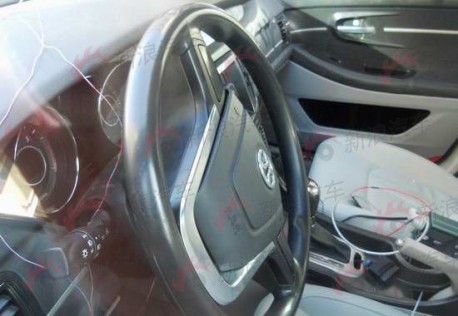 Old fashioned handbrake, sporty dials, steering wheel largely button-free.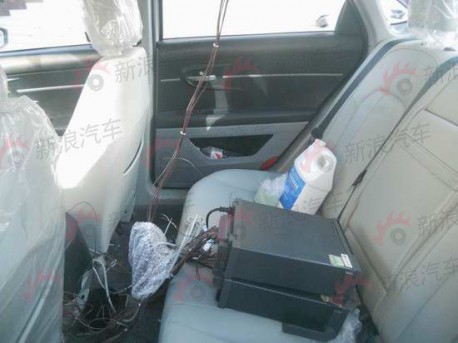 Chrome strip over doors a nice touch.
Via: Sina.