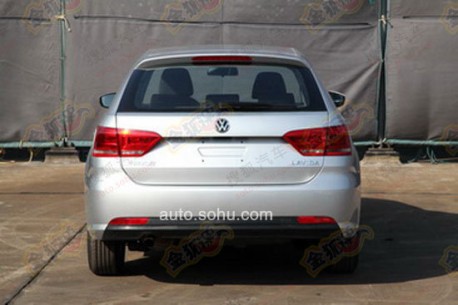 This is the first clear picture of the back of the upcoming Volkswagen Lavida Variant, it will de but on the Shanghai Auto Show in April and it will be launched on the Chinese auto market in June. The Volkswagen Lavida Variant is a China-only hatchback-like wagon based on the China-only Volkswagen Lavida,which is made in China by the Shanghai-Volkswagen joint venture.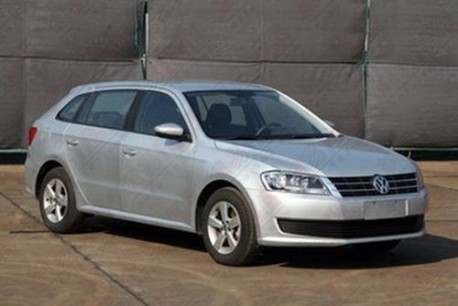 The Lavida Variant will be slightly shorter than the Lavida sedan, 4454 against 4605, wheelbase is the same with 2610. Engines as in the sedan: a 130hp 1.4 turbo and a 104hp 1.6. Price will start around 120.000 yuan.
It is an interesting car, which will sit in a segment of its own. There aren't any cheap wagons on the market today, and whether this Lavida will appeal to Chinese car buyers is very uncertain. Price wise it will compete with many cheap sedans and with loads of very cheap SUV's from local Chinese automakers.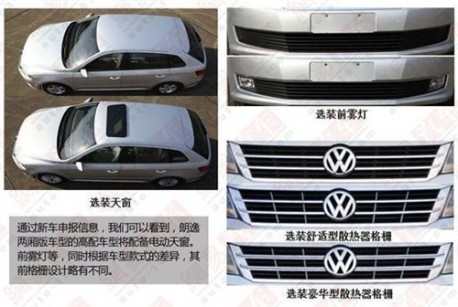 A comparison between various versions. Most expensive version below, cheaper on top. The more expensive, the more chrome in the grille.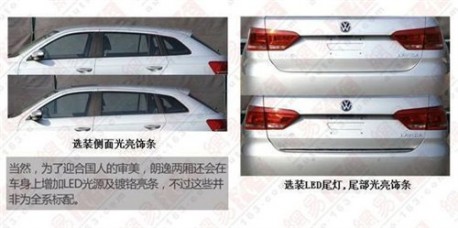 Via: Sohu.