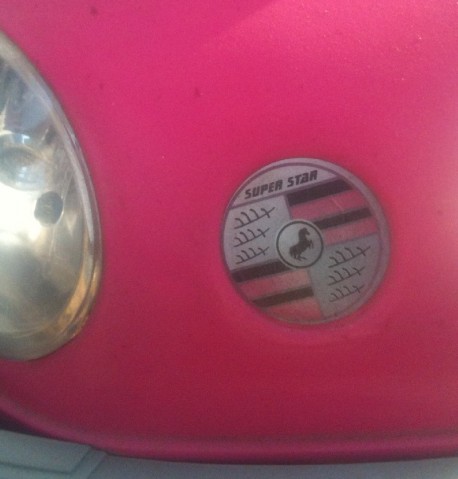 An interesting variation on the Porsche logo, seen on a very Pink cabrio is a faraway suburb of Beijing. What is Porsche trying to hide here?!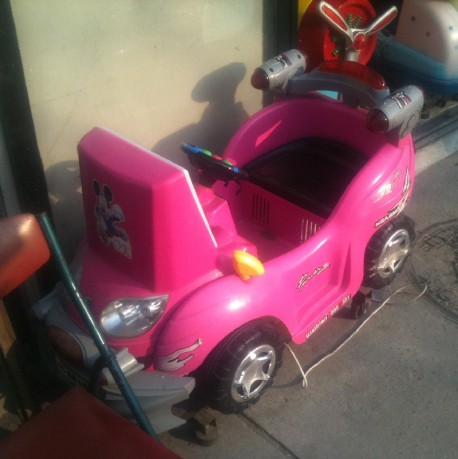 A very speedy coin operated kiddie ride that is. A cabrio with off road tires, yellow mirrors and jet engines at the back. Front bumper big enough to kill elephants. Chromed alloys brilliant work.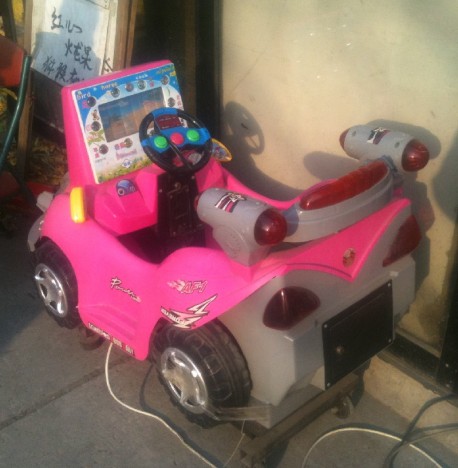 Huge diffuser at the back, with integrated rear lights, and that's an ingenious novelty.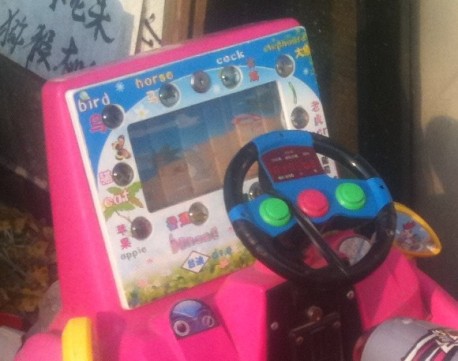 All the buttons are located on the 1.5 spoke steering wheel which also features a small digital display. A much bigger display in front of the driver shows a fantasy landscape where animals appear by pressing the buttons around the screen, which the driver then can override.