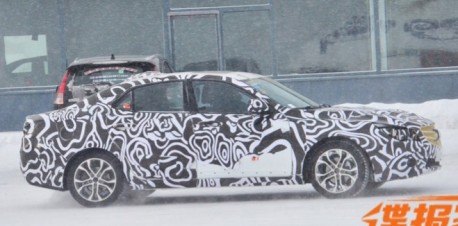 New spy shots from the upcoming Beijing Auto C50E testing in snowy conditions, likely somewhere in northern China. The C50E is a new mid-size sedan that will be launched on the Chinese car market later this year, positioned under the Beijing Auto C70G/Shenbao. The C50E debuted as a concept car on the Beijing Auto Show in April last year.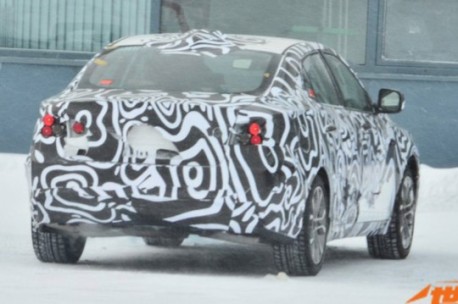 Beijing Auto says the C50E is based on their new M-trix platform, which is based on the platform of the old Saab 9-3.  The C70G is based on the platform of the old Saab 9-5. BAIC, the mother of Beijing Auto, bought both platforms from GM in 2009.
The C50E will be powered by a direct-injection 1.5 liter turbo with 170hp and 262nm. The engine is called 'T-Power 150' and that is a rather cool name. The engine comes with an all-aluminum cylinder block and aluminum intake manifold. Chinese media say a 2.0 will also be available for motorist who believe bigger is always better, this kinda motorist is still very common in China indeed.
Via: iFeng.