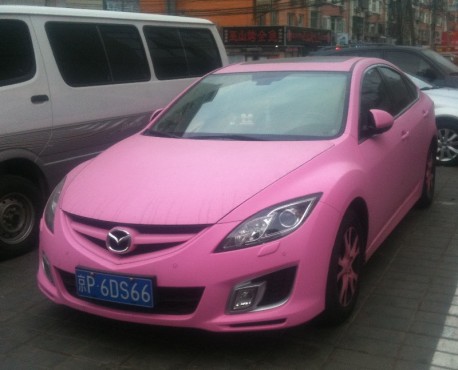 I just sucked duck brains out of a duck head, at lunch in Beijing. Feeling a bit strange now, I need some Pink to stop quacking! Fortunately, I have. This is a very pinky Mazda 6 Rui Yi, seen on a very dirty day parked on the pavement of a street not far from my home in the capital.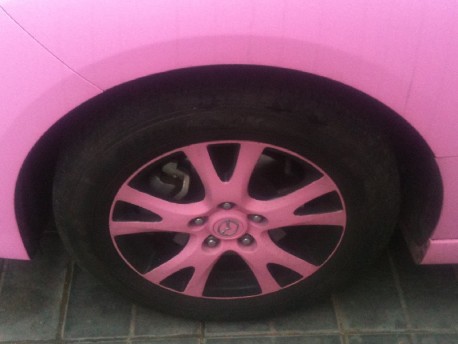 Pink alloys are Good. The 6 Rui Yi is made in China by the FAW-Mazda joint venture, so called because the first-gen Mazda 6 is still in production. Price of the Rui Yi starts at 179.800 yuan and ends at 239.800 yuan. Pinkification: priceless. Engines: 2.0 and 2.5.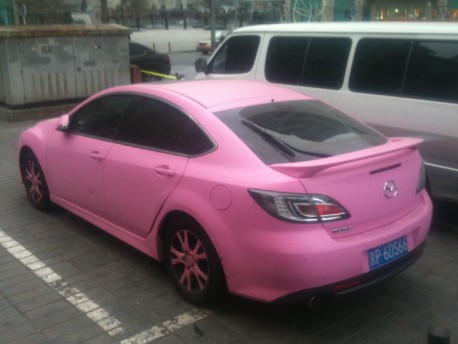 Great wrapping work here, neatly applied over the bumpers, mirrors, door handles and even the rear wing. Earlier on we met a Bling Rui Yi.