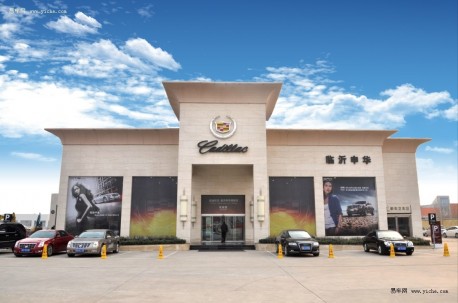 Planning new models and facilities, premium US brand Cadillac wants to enter the fast lane in China and triple its sales in three years. The ambitious target unveiled recently calls for Cadillac's yearly sales to hit 100,000 units in 2015 and also reach a 10-percent share of China's premium car market by 2020.
To achieve the goal, General Motors is preparing an all-new product portfolio in China that includes Cadillac sedans, coupes and SUVs. The company pledged to bring at least one new Cadillac model produced locally at its joint venture with SAIC Motor Corp to market every year before 2016.
The model to start the new initiative is the locally produced Cadillac XTS launched on Feb 25, the second Cadillac model built at GM's joint venture following the SLS. According to the executives at Shanghai GM, the company plans to sell 20,000 XTS cars this year.
The partnership also imports a slew of Cadillac models, among which the SRX SUV is the best seller.An independent manufacturing facility and experience center for Cadillac is also in the plans.
It also intends to greatly expand its distribution network, with the number of dealerships expected to reach 250 by 2015. Analysts said that Cadillac has set a "challenging target", considering the dominance of German brands and cut-throat competition in the market.
Audi, BMW and Mercedes-Benz, with years of successful localization experience, together held about 75 percent of the nation's premium car market last year. Newer arrivals such as Volvo, Jaguar, Land Rover, Jeep and Infiniti all have plans for local production.
"Cadillac will remain a niche premium brand in China for a long time," said Lin Huaibin, auto analyst with consultancy IHS. "The brand is not very well recognized in China and many local customers are reluctant to accept its edgy, angular design," he said.
Compared with the German leaders, Cadillac lags significantly in product, network and brand strength, said John Zeng, director of LMC Automotive Asia Pacific Forecasting.
Yet he added that "there are opportunities for Cadillac to develop its own customer base and grab a share in the market because Chinese customers today look for more individualized and diverse products".
Both IHS and LMC estimate that the country's luxury car sales could reach 2 million units in 2015, up from about 1.2 million last year. US carmaker Ford is also placing big hopes in China's premium car market with plans to start exports of Lincoln to the country in the next half of 2014.
Via: ChinaDaily.