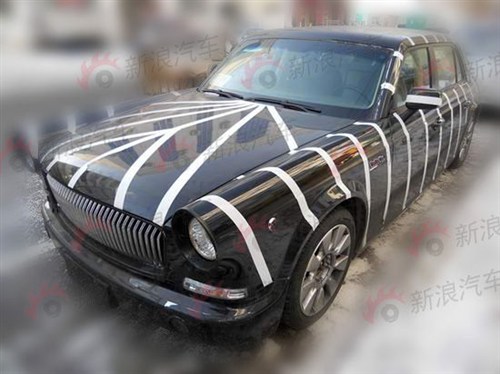 New spy shots from the Hongqi L7 limousine testing in China, it will be launched on the Chinese auto market later this year, but only for the government, private buyers will only be able to get one in 2013. Power will come from a 6.0 V12 with 400hp and 580nm, and that seems barely enough to move the 3.15 ton L7 forwards any fast.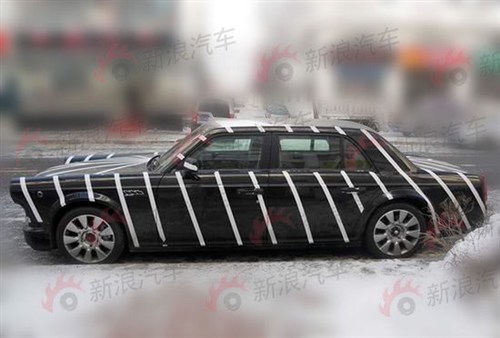 The Hongqi L7 debuted as a concept on the 2012 Beijing Auto Show, it is the short-wheelbase version of the massive Hongqi CA7600L (aka Hongqi L9) state limousine. The L7 was supposed to be China's answer to Bentley and Rolls-Royce, but these cars can be bought by everyone. Short-wheelbase doesn't mean 'small' here, the L7 is still a giant: 5555/2018/1748, wheelbase is 3435.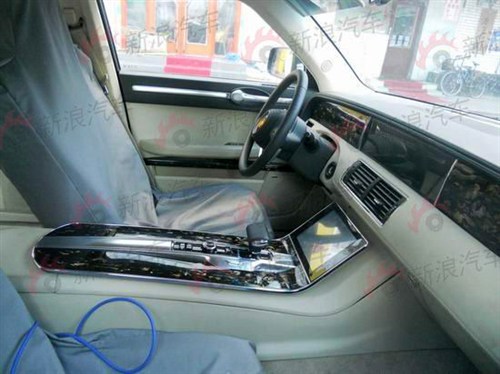 New pictures of the interior. Very well-designed with fantastic looking wood, barely any buttons and two large TFT-screens.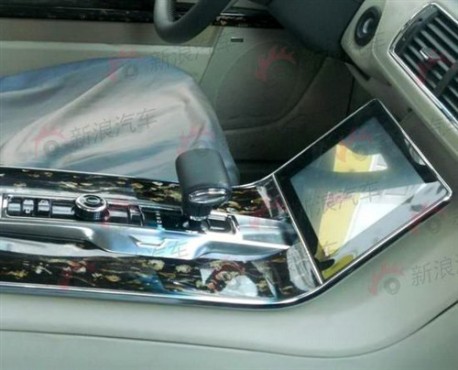 Miniscule gear lever. For internet millionaires, not for coal bosses from Shaanxi. Touch screen likely for aircon-control and such. Sits dangerously very low, but 3.15 ton can crash everything out of the way anyway. Well, the Hongqi L7, will it one day really hit the market? We are not sure, but we sure hope it will.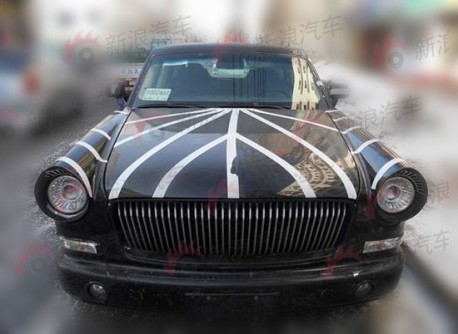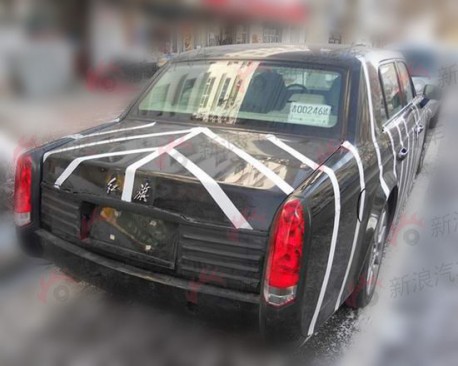 Via: Autohome.